The Hancock-Henderson Quill, Inc.
---
La Harpe R&D Foods Closes Doors Tonight
By Michael Rodeffer, The Quill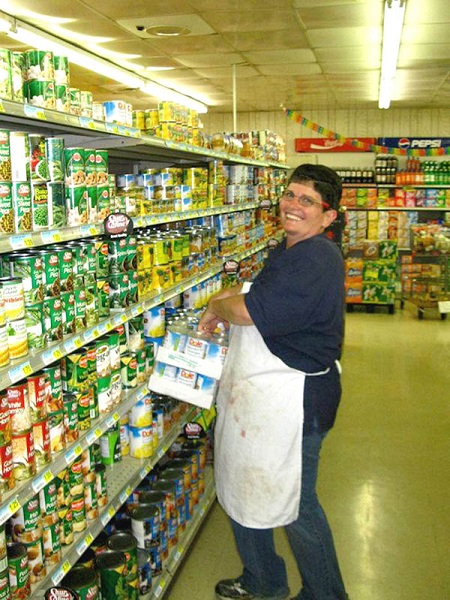 Muhammed Tarique Khatr, who was purchasing the R&D business from Delbert and Rhonda Kreps and operating it since the middle of September last year, has announced he is closing his store tonight (February 10th), at the close of business at 8:00 p.m..
Muhammed, who is returning the store to its previous owners, Delbert and Rhonda Kreps, says he is uncertain of his future at this time but is looking into his options.
Employees said the weekend had been extremely busy over Superbowl weekend and with the news of the closing, but it seems it was too little, too late.
The store provided a full line of items and especially was popular with its fresh cut meats, fresh bakery and deli items and their friendly staff. Several have worked for many years such as Delbert's sister, Rita Siegworth (above) who has worked there for 39 years. The closing definitely leaves a void in La Harpe and many sad feelings around the community.
---