The Hancock-Henderson Quill, Inc.
---
WC Girls Honored At Senior Night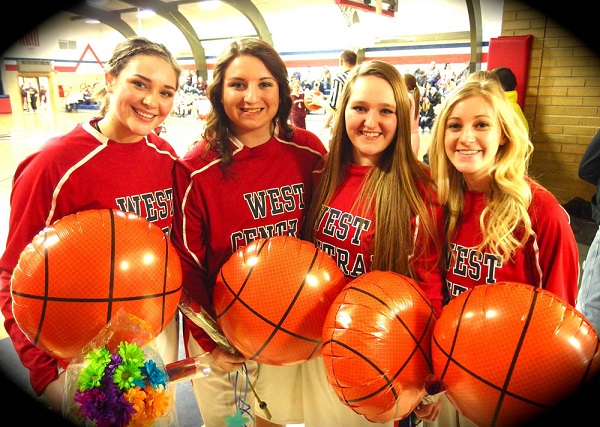 At the last regular season home game for the West Central Varsity girls basketball game, a packed crowd of fans came out to watch "The Heat" play a tough Annawan team. The Heat was without one of their starters and ended up losing 38-58.
Four seniors were honored from L to R:
Jamilla Calderon, daughter of Mrs. Elaine McElhattan. Finishing her contract in the Army Reserves and going to DMACC for 2 years, then going to Iowa State for AG Communications.
Brianna Akers, daughter of Mr. and Mrs. Michael Akers. Attending St. Ambrose for a degree in Psychology, then getting her doctorate in Occupational Therapy.
Mallory Lafary, daughter of Mr. and Mrs. John Lafary. Attending a 4 year university to further her education, and
Somer Hill, daughter of Ms. Tami Hainds. Attending St. Louis University to study Pre-Med to become an Anesthesiologist.
---