The Hancock-Henderson Quill, Inc.
---
"The Heat" Off To A Good Start
"The Heat Wins! The Heat Wins!"
by Dessa Rodeffer, Quill Publisher-Owner,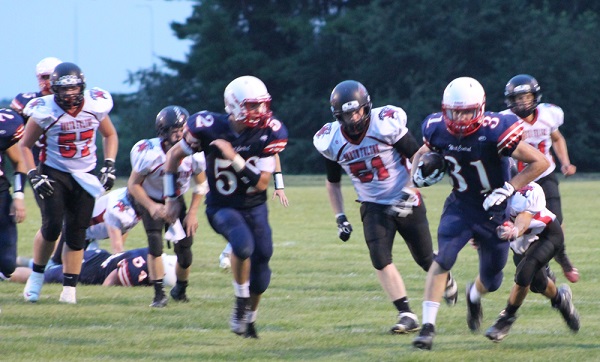 BIGGSVILLE: The crowd could have been bigger, but the excitement couldn't have been any better Friday night as "The Heat" came out on the field, determined to win their first game and get the monkey off their back after an 18 game losing streak. It was time to shift that burden to someone else. The first quarter was the team's offensive highlight with a touchdown by Seniors Josh Porter and Zach Vancil. Victory couldn't be completely captured due to a weather delay that put the final 1:85 into a Saturday morning finish where the Heat defense continued to hold the North Fulton Wildcats to their one TD for a 12-8 final score.
---