The Hancock-Henderson Quill, Inc.
---
Take "The Quill" Along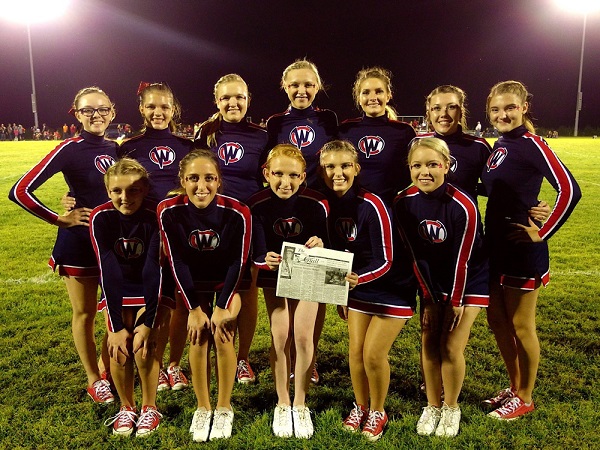 The West Central Varsity and Jr. Varsity Cheerleaders had their picture taken with "The Quill" at the first "Heat" Varsity football game Friday night against West Fulton High School. The girls want to invite members of the school district, friends, and relatives to come to their football games to support THE HEAT and help them root them on to a victory. Check out the schedule inside "The Quill" on page 12.
Pictured from back left: Breanna Campbell, Brenna Lillie, Rachel Lefler, Kami Endress, Abby Steck, Laura Newton, and Shepherd Coventon. From front left: Leah Coventon, Grace Scott, Shaylene Anderson Shantal Carnes, and Carlee Link.
When you go on a trip, take "The Quill" along and have your picture taken with it and then send it to us. Let's see where all "The Quill" can travel.
---