The Hancock-Henderson Quill, Inc.
---
Home Damaged By Fire In La Harpe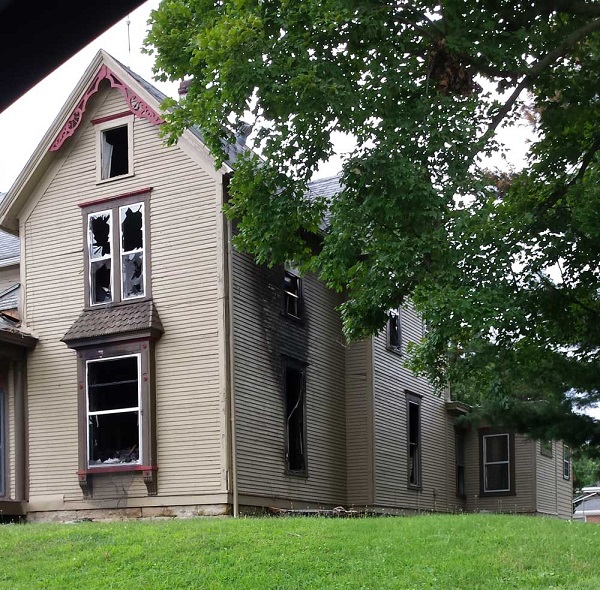 A home belonging to Mrs. and Mrs. Russell Schenck at 300 N. Center St., La Harpe was severely damaged by fire Friday afternoon, August 12th.
The La Harpe Fire Protection District arrived at the scene around 1:30 p.m. Friday to find two rooms of the house on fire.
Mutual aid from the Blandinsville-Hire Fire Department was called in and firefighters remained on the scene for two and a half hours putting out the hotspots.
La Harpe Fire Chief and District Fire Marshall Jerry Brown said the initial blaze was put down quickly.
Mrs. Schenck was the only one home at the time and was working in the kitchen when she smelled smoke and called the fire department. She and the two dogs managed to get out of the house with no injuries.
Neighbors earned the gratitude of the fire fighters by providing them with bottled water on a hot humid day, according to Chief Brown.
Brown said the fire started in the area of a window air conditioner unit, but a cause has yet to be established. There is suspicion that it was an electrical problem.
---