The Hancock-Henderson Quill, Inc.
---
West Central 2016 Jr-Sr Prom Court
The West Central Prom was held last Saturday at Comfort Inn & Suites south of Burlington, IA. Crowned 2016 Prom King was Braeden Reed, son of Mr. and Mrs. Shane (Mary) Reed of Stronghurst. Crowned Prom Queen was Angela Rankin, daughter of Mr. and Mrs. Mike (Nancy) Rankin of Raritan. Both were pictured on front of last week's paper.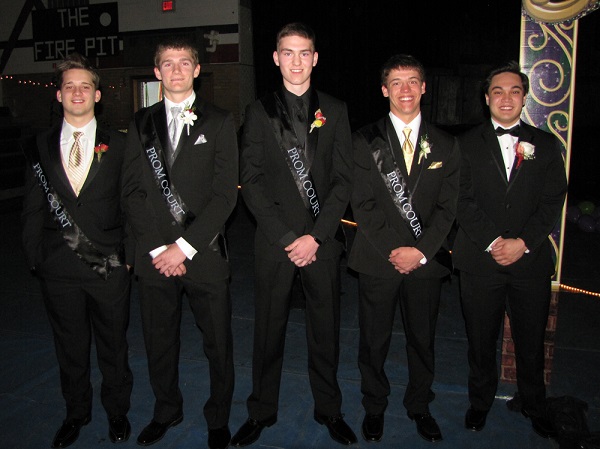 West Central's male candidates of the Prom Court besides
King Braeden Reed (pictured in last week's Quill) are shown above, from left:
Tavian Davolt, Zachary Vancil, Luke Arnold, Sam Wolf with last year's king Colin Cavanaugh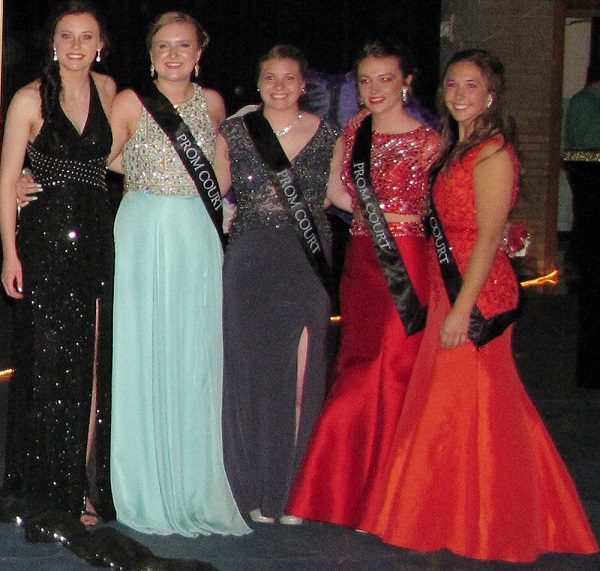 This year's female Prom candidates without Queen Angie Rankin (who was pictured last week on the front page) are from left: last year's Queen Andrea Fullerton, Rachel Lefler, Megan Krieger, Grace Brent, and Madison Benge.
---