The Hancock-Henderson Quill, Inc.
---
First State Bank of Illinois Pledges $15,000 to MDH
First State Bank of Illinois has pledged $15,000 and presented their first installment of $3,000.00 toward the Dolores Kator Switzer Women's Center (DKSWC) at McDonough District Hospital.
With this generous commitment, First State Bank will be recognized as Partner level of the MDH Business Honor Roll giving club.
"First State Bank understands the importance of healthcare in the community and surrounding counties and has always been extremely supportive of MDH," said MDH President/CEO Kenny Boyd.
"Their gift will help us provide a modernized Women's Center to meet the needs of women today.
The DKSWC will include a new nursery, private OB/GYN suites, state-of-the-art labor/deliver/recovery rooms, and an imaging center for the women in our community."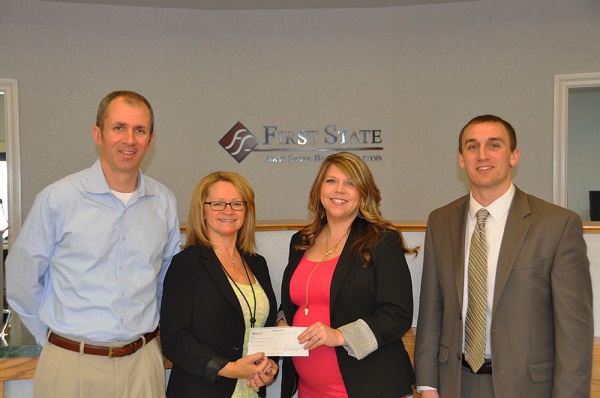 From left: Kenny Boyd MDH President/CEO; Vicky Kipling MDH Foundation Leader; Liz Swigart First State Bank Branch Manager (Macomb) and Jesse Kugler First State Bank Mortgage Loan Officer (Macomb).
---