The Hancock-Henderson Quill, Inc.
---
Announce Candidacy For Two Vacant 9th Judicial Circuit Judgeships
Judge Heidi Benson and Judge Ray Cavanaugh, Associate Judges of the 9th Circuit, announced today they are seeking election for the vacancies created by the retirement of the Honorable James B. Stewart and the Honorable Steven R. Bordner.
The 9th Judicial Circuit is comprised of Knox, McDonough, Hancock, Warren, Fulton and Henderson Counties.
Judge Benson has served as an Associate Judge since 2011. Judge Cavanaugh has served as an Associate Judge since 2010. Both have heard cases in all six counties of the 9th Judicial Circuit.
During her 18 years serving West Central Illinois in the legal field, Judge Benson has spent time as an attorney in private practice, a contract public defender, a university instructor, an ethics officer and a judge.
"Having spent time in every county of the Circuit first as an attorney and now as a judge," said Judge Benson. "I have developed the depth and breadth of experience necessary to effectively manage the courts, be a responsible steward of our tax dollars and to keep our families safe."
Judge Benson graduated from Knox College in 1994 with Honors Magna Cum Laude. She is a 1997 Cum Laude graduate of University of Illinois College of Law. Judge Benson is the Scoutmaster of St. Paul Boy Scout troop 332 and a Cub Scout den leader. Judge Benson and her husband David have been married for 19 years and live in Macomb. They have two children.
Judge Cavanaugh has a long history of legal experience in the 9th Judicial Circuit spanning 25 years. Prior to becoming a judge, Cavanaugh served as State's Attorney in Henderson County, Assistant State's Attorney in Warren County, and as the public defender for Warren County. Judge Cavanaugh also maintained a private practice.
"As a life-long resident of West Central Illinois, I understand that people of the 9th circuit want a judge who share their values and who helps keep their families and property safe," said Judge Cavanaugh.
"Over the past five years on the bench, I have proven myself to be tough, fair and fiscally responsible."
Judge Ray Cavanaugh graduated from Loras College Magna Cum Laude in1986. Cavanaugh is a 1990 graduate of John Marshall Law School.
Judge Cavanaugh serves on the West Central School District Education Foundation, Eagle View Health Center Board and is a former member of the Immaculate Conception Education Commission. Married for 23 years, Judge Cavanaugh and his wife Kathy are the parents of 5 children and reside in Gladstone.
Judges Benson and Cavanaugh will not be running against each other as the two judicial retirements opened two vacancies. The Primary Election will be held on March 15, 2016 followed by the General Election on November 8, 2016.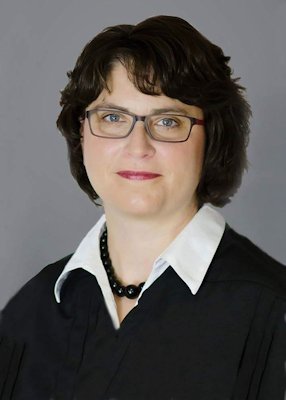 Judge Heidi Benson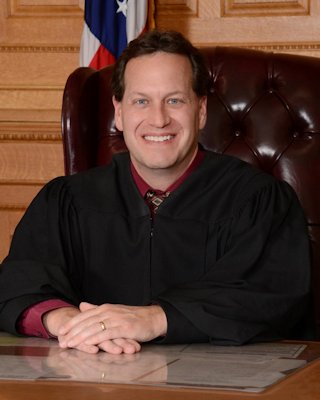 Judge Ray Cavanaugh
---