The Hancock-Henderson Quill, Inc.
---
Ron Gipe Retires After 38 Years
After 38 years, Ron Gipe, who lives south of Raritan, finished his last rural mail carrier route on October 2, 2015.
For 30 years, Gipe delivered the Good Hope mail route starting as a substitute driver in Roseville, and transferred over to the Media route to substitute for mail carrier Janet Lafary.
When a spot came open in the Good Hope post office, Gipe bid on it and was hired.
Gipe's old Lincoln town car ran the route, racking up 290,000 miles.
A retirement party was held in the Blandinsville Post Office for Gipe on Friday, October 2. Some of his customers, as well as his current postmaster and retired postmaster came to bid Ron farewell and good wishes.
Current postmaster Rhonda Hitchcock, presented Gipe with a reward from the Postal Service for his service.
Ron says he plans to travel and work at home, as well as enjoy some bike riding.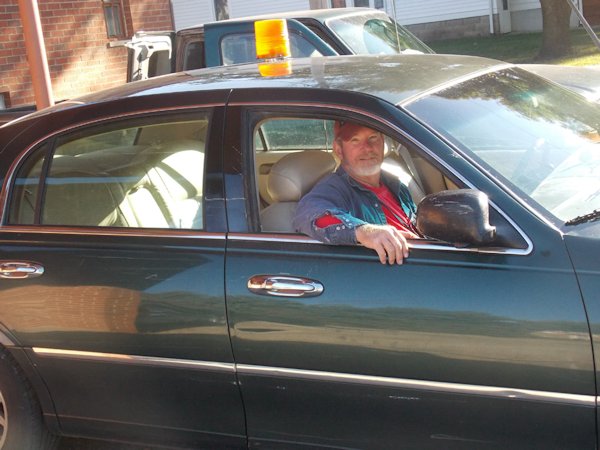 Ron Gipe of Raritan, rural post office carrier, heads back to finish his route one last time before he retired October 2nd.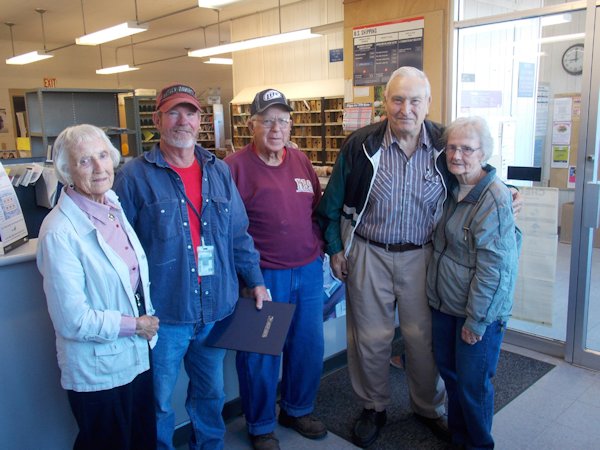 Ron Gipe with several of his rural route customers, Martha Young, Larry Bradford, Charlie Connor and Wilma Lewis
---