The Hancock-Henderson Quill, Inc.
---
Rt. 9 Shop & Save Welcomed To La Harpe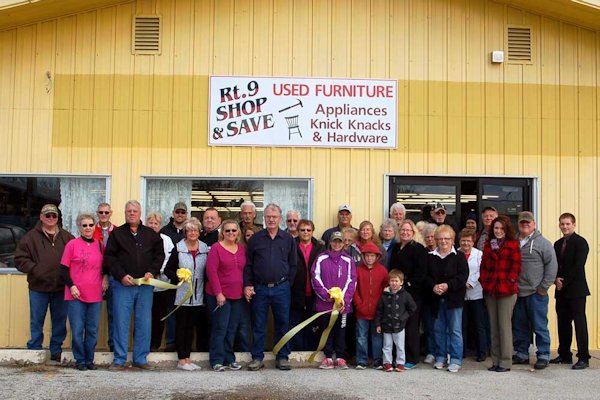 Around 32 people joined in the ribbon cutting ceremony at 10:00 a.m. on Thursday, November 12th to welcome Rt. 9 Shop & Save to La Harpe.
Rt. 9 Shop & Save, a store of used furniture, appliances, knick knacks, and hardware, is owned by Robert and Sonja Strange and is located in the old Dollar General store.
Among those attending the ribbon cutting ceremony were: Mayor Ryan Kienast and members of the Love La Harpe committee, Vice President, Bette June Mapes; Secretary/Treasurer, Candy Lee; and President, Elaine Hrabal.
---