The Hancock-Henderson Quill, Inc.
---
Take "The Quill" Along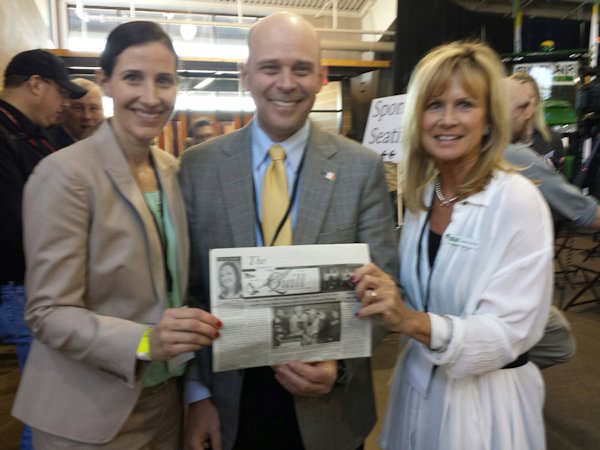 Janine (Rehm) Van Vark (right) of Pella, IA, with her employer, Bob and Susan Sinclair of Sigourney, Iowa took "The Quill" along to the first ever IOWA AG SUMMIT, held in Des Moines, Iowa on Saturday, March 7, 2015. They visited with farmers and friends, and listened to Presidential hopefuls throughout the day.Janine is Marketing Manager at Sinclair Tractor covering their 11 stores.
The stores are: Centerville, IA: Durant, IA: Fairfield, IA:
Houghton, IA : Mediapolis, IA: Muscatine, IA: Ottumwa, IA
Sigourney, IA: Washington, IA: Winfield, IA .
When you go on a trip, take "The Quill" along, and have your picture taken with it, and send it to us. Let's see where all "The Quill" can travel.
---