The Hancock-Henderson Quill, Inc.
---
Take "The Quill" Along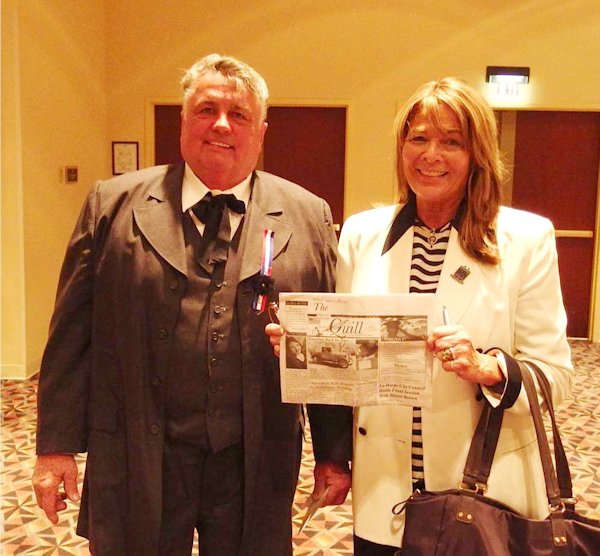 Quill Publisher Dessa Rodeffer, took "The Quill" along to the 150th Anniversary Civil War re-enactment of Abraham Lincoln's funeral in Springfield, IL May 2nd and 3rd, and met Master Builder David Kloke of Elgin. Kloke reconstructed the Lincoln Funeral Car and the engine that pulls it, "The Leviathan 63". The Train was named "The United States" and was to be toured by President Lincoln on the day he died. Lincoln died on April 15, 1865. "The United States" compares to today's "Air Force One" and was to be used by Lincoln to travel across the states to reunite the country after the war. The engine "The Leviathan" did not make it to Springfield last month, but both the engine and funeral car will be at Galesburg Railroad Days Saturday, June 27 and Sunday, June 28th when the public can tour it. According to Dennis Clark who has chaired Galesburg Railroad Days for 8 years, it will be set up next to the Depot along side an Amtrak train that will have four cars on display for touring.
When you go on a trip, take "The Quill" along and have your picture taken with it and send it to us. Let's see where all the Quill can travel.
---