The Hancock-Henderson Quill, Inc.
---
Take The Quill Along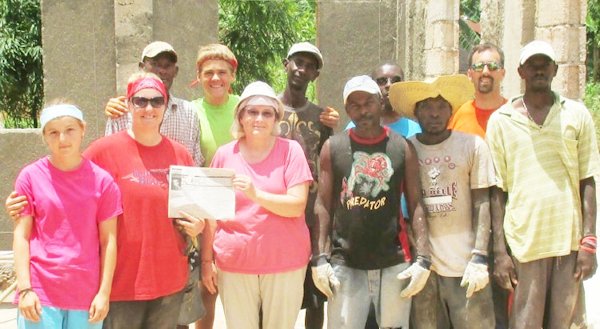 Amanda Jack and Sharon Hicks from Stronghurst, members of the Stronghurst United Methodist Church, took "The Quill" along when they had the privilege of going on a mission trip to Sobier, Haiti the end of June 2015.
The two ladies are pictured with "The Quill" and 3 other people who were on their team along with the workers from Haiti that they worked with.
They were working on building a clinic and conducted a Bible school on three evenings. It was an amazing experience, they said.
When you go on a trip, take "The Quill" along and have your picture taken with it and send it to us. Let's see where all "The Quill" can travel.
---