The Hancock-Henderson Quill, Inc.
---
New Squad Truck For Henderson County Sheriff's Department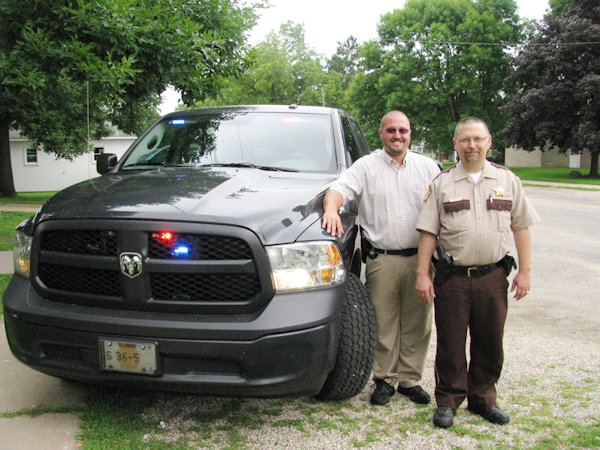 New Squad Truck For Henderson County Sheriff's Department
Illinois counties know about adverse weather - and the importance that first responders are able to attend to patrol and emergency situations.
Because USDA Rural Development understands that importance, too, the purchase of emergency vehicles may be eligible for grant assistance through their Community Programs (CF).
The Henderson County Sheriff's Department is located in Oquawka and operates a fleet of nine vehicles. With a coverage area of about 395 square miles, it is no surprise many of those vehicles are high mileage.
A $13,500 CF grant, along with funding from the county has allowed the Sheriff's Department to purchase a 4-wheel drive squad truck and equipment to handle emergency situations, in good weather and bad.
"This is an excellent use of RD's Community Facility grant funds. A new squad truck, outfitted with the latest equipment and technology, will help the Sheriff's Department provide the level of services needed for the safety and well-being of the residents of the County," said Trish Yeager, Rural Development Area Specialist.
The grant covers a maximum 75% of project cost, and can be used by rural areas with populations under 20,000 to build facilities and purchase equipment for essential community functions such as emergency, health and education services.
For more information about this or any other Rural Development program, please contact the Galesburg office at 309.342.5138 x4, the Jacksonville office at 217.243.1535 x4 or the State Office at 217.403.6202.
President Obama's historic investments in rural America have made our rural communities stronger. Under his leadership, these investments in housing, community facilities, businesses and infrastructure have empowered rural America to continue leading the way - strengthening America's economy, small towns and rural communities.
---