The Hancock-Henderson Quill, Inc.
---
2015 Oquawka 4th of July Pageant Winners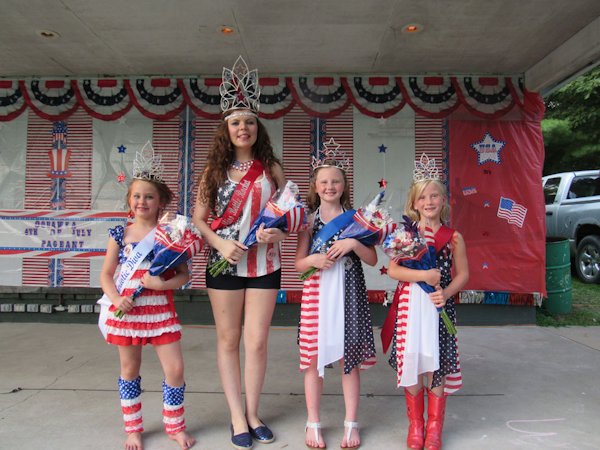 Little Miss Sparkler - Breeanna Tucker
Miss Firecracker - Lainey Guyton
Miss Bottle Rocket - Lexy Gotaas
Miss Patriotic Diva - Michaela Meyer
Oquawka was the place to be during the 4th of July holiday weekend! Festivities began on Friday July 3rd with the 5th Annual 4th of July Pageant held at the Museum stage.
A huge crowd gathered to watch the West Central FFA Truck & Tractor Pull!
On Saturday the day started with the annual 4th of July parade and no one went away hungry if they came to annual Catfish Cookoff!
A waterfight topped off the day sponsored by the Oquawka Volunteer Fire Dept for kids and adults.
Sunday brought the Bald Bluff Antique Tractor Pull Association to town and a very nice fireworks display ended the weekend.
---