The Hancock-Henderson Quill, Inc.
---
Oysters-In Recognition Of La Harpe Lions Founder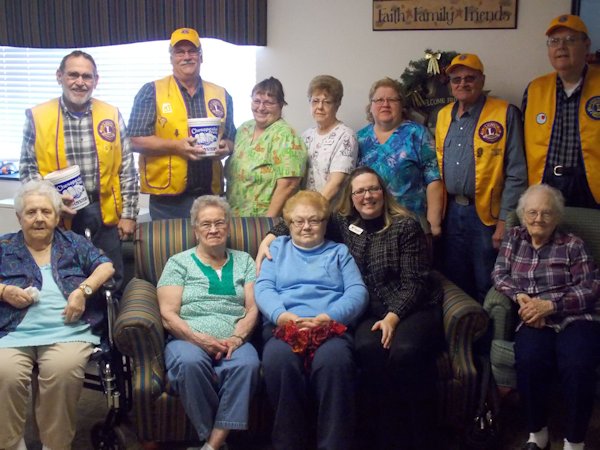 In order to recognize the La Harpe Lions Club's original founder, (Melvin Jones), Lions club members decided to do a service project in honor of Jones' birthday January 16th. The Lions Club organization donated two gallons of oyster stew and oysters that will be fried on Friday, January 16th by Kathy Keith at the La Harpe Davier Healthcare Center. To accept the oysters from left to right are: back row: Jim King, Joe Gutting, Alice Reynolds, Joann Meyer, Teresa Nelson, Chuck White, Rodney Cratsenberg. Front row: Marjorie Meyers, Maxine Huberty, Donna Wright, La Harpe Davier Healthcare Administrator Athena Brooks, and Velda Wright.
---