The Hancock-Henderson Quill, Inc.
---
Take "The Quill" Along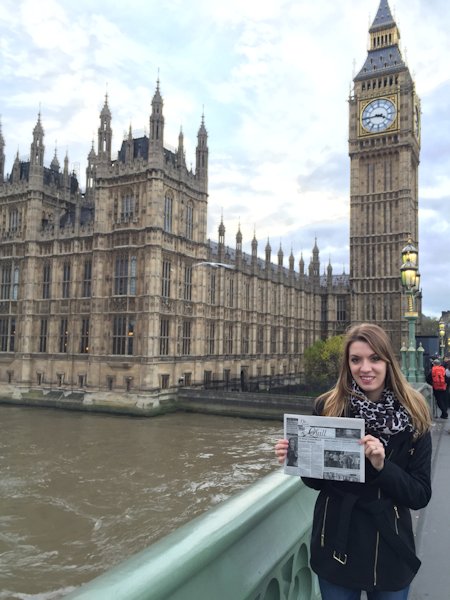 Jadrien Burbano of La Harpe, recently returned (November 17th) from working at a public relations firm in London for 6 weeks. She took "The Quill" along and captured a picture in front of Big Ben and the Houses of Parliament. "London is an amazing city and I'm so glad I had the opportunity to go there!" Jadrien said.
When you go on a trip, take "The Quill" along and have your picture taken with it and send it to us. Let's see where all "The Quill" can travel.
---