The Hancock-Henderson Quill, Inc.
---
Kienast Selected by 2, but too Close to tell in La Harpe's Consolidated Election
Carthage- Voter turnout for Hancock County was 26.91%. Of the 12,065 registered voters, 3,247 ballots were cast, but perhaps if a few more voters had come out, the results of the City of La Harpe Mayor's race would be definite.
At present with 100% of the precincts counted, it remains one of those close races.
Delbert Kreps has 187 votes, and Ryan Kienast topped Kreps by two votes with 189. But, the official results will not be known until later in the month.
Hancock County Clerk Kerry Asbridge said, "the results of any close contests may not be known until April 21, 2015 because absentee ballots may "float in" for three weeks after the election, according to new Illinois law."
The following is the results of Tuesday's April 7th election in our area of Hancock County:
City of Dallas City For Mayor
Kevin Six 104
City of Dallas City For City Commissioners (4)
Lila C. Gittings 98
Esther A. Newberry 91
Bonnie Gittings 89
Harold E. Northup, Jr. 87
Hamilton Ward 1 For Alderman
Beverly A. Boone 127
Hamilton Ward 2 For Alderman (full term)
David Bierbaum 174
Hamilton Ward 2 For Alderman (2 year term)
Steve Schlatter 178
Hamilton Ward 3 For Alderman
Debbie S. Summers 160
City of La Harpe For Mayor
Ryan H. Kienast 189
Delbert Kreps 187
City of La Harpe For
City Clerk
Lucretia A. McPeak 343
City of La Harpe For City Treasurer
Marcia S. Neff 346
La Harpe Ward 1 For Alderman
Kenneth Ward Foster 143
La Harpe Ward 2 For Alderman
Amy Palmer 94
La Harpe Ward 3 For Alderman
David A. Mershon 98
Nauvoo Ward 1 For Alderman (1)
David Koechle 52
Jason Skog 40
Nauvoo Ward 2 For Alderman (1)
Brenda Adkisson 23
Nauvoo Ward 3 For Alderman (1)
Beverly Reynolds 25
City of Warsaw For Mayor
George Michael Heisler 408
Les Beeler 189
City of Warsaw For City Treasurer
Leslie J. Tripp 520
Warsaw Ward 2 For Alderman (1)
Jason Zenk 1345
Richard Barber 69
Warsaw Ward 3 For Alderman (1)
Alan R. Lefler 223
Village of Pontoosuc For Village Trustee (3)
Robert M. Anderson 6
Bill Kobel 5
Hamilton Park District For Park Commissioner (1)
Wade Plowman 371
Michael A. Taylor 284
La Harpe Park District For Park Commissioner (2)
(6 year term)
Lenus Duffie 296
Benjamin Hitz 267
La Harpe Park District For Park Commissioner (1)
(4 year term)
Jason Siegworth 351
Nauvoo Park District For Park Commissioner (2)
Ralph Pezley 121
Tyson Kelley 114
Warsaw Park District For Park Commissioner (2)
(6 year term)
Fred Shoup 538
Warsaw Park District For Park Commissioner (1)
(4 year term)
Molly Maxstadt 488
Blandinsville-Hire Public Library District For Library Trustee (4)
Patricia Hainline 4
Sara Smith 3
Gayle Harn 3
Troy Kempher 3
Carthage Public Library District For Library Trustee (2)
Angie L. Perry 234
John C. Dittmer 232
Greater West Central Public Library District For Library Trustee (3)
(4 year term)
Celia Buss 255
Mary E. Robertson 230
Kristina (Kris) Farwell 220
Greater West Central Public Library District For Library Trustee (1)
(2 year term)
Carol Sheley 248
La Harpe Carnegie Public Library District For Library Trustee (6 year term)
Laurena J. Hunter 407
Carthage3 Elementary School District 317 Board of Education (4) (4 yr term)
Brent Ufkes 262
Robert Menn 257
Amy P. Graham 224
Ryan Blue 221
Dallas City Elementary School District 327 Board of Education (4 (4 yr term)
Natalie Lionberger 118
Bob Castillo 115
Beth Webster 112
Shasta Heidbreder 92
Kristin Kaminski 86
James Robert French 78
Hamilton Community Consolidated School District 328 Board of Education (2) (4 yr term)
Brad Hartweg 686
Matthew D. Starr 613
Tim Hempen 58
La Harpe Community Unit School District 347 Board of Education (4) (4 yr term)
Darren K. Spangler 374
Cindy Wear 344
Nauvoo-Colusa Community Unit School District 325 (3) (4 yr term)
Michael Siegfried 173
Lane Sinele 173
Michele J. Snyder 8
Southeastern Community Unit School District 327 Board of Education (3)
(4 yr term)
Bobbi Smith 218
John W. Eilers 211
Grant P. Holst 201
Randall Q. Smith 196
Warsaw Community Unit School District 316 Board of Education (3) (4-yr term)
Matt Heisler 767
Ann McMillen 666
Quentin Jones 597
Lester H. Dumer 286
West Prairie Community Unit School District 103 District 3 Board of Education (4-yr term)
Sherrie Weaver 2
West Prairie Community Unit School District 103 District 4 Board of Education (4-yr term)
Matthew P. Zimmerman 3
At Large
Illini West High School District 307 Board of Education (4 yr term)
John T. Huston 822
From the Dallas Elementary School District #327 Board of Education
(4 year term)
Darrell Sutton 781
From Carthage Elementary School District #317 Board of Education (4 year term)
Tom Holtsclaw 778
From the La Harpe Elementary School District # 347 Board of Education (4 year term)
Tracey S. Anders 734
Carl Sandburg Community College District 518 For Trustees (2) (6 year term)
Bruce Lauerman 2,428
Tom Colclasure 2,147
Hamilton Community Unit School District #328 Proposition to Increase Maximum Annual Education Tax Rate
Yes 424
No 365
Warsaw Community Unit School District #316 Proposition to Increase Maximum Annual Education Tax Rate For Educational Purposes
Yes 660
No 300
City of Hamilton. Shall the City Council of the City of Hamilton adopt the Utility Tax for maintenance and improvement of city streets
Yes 320
No 240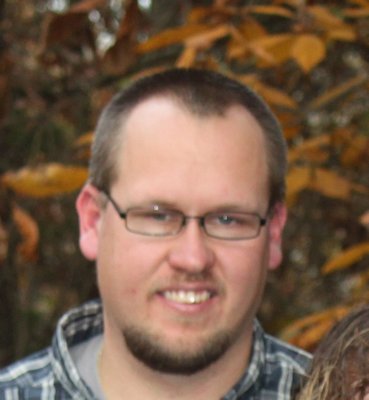 Ryan Kienast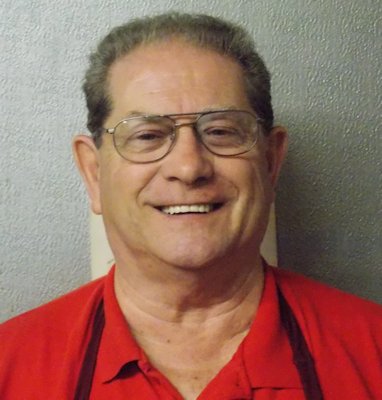 Delbert Kreps
---