The Hancock-Henderson Quill, Inc.
---
Take "The Quill" Along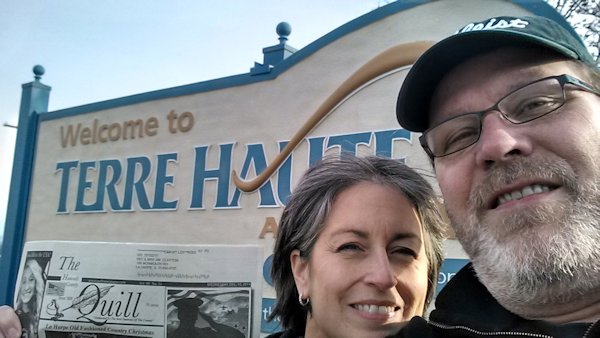 Pastor of the Terre Haute, La Harpe and Durham Methodist Churches, Jim and his wife Jeanne Clayton of La Harpe took the Quill to another Terre Haute, in Indiana, and took this "selfie" with The Quill.
When you go on a trip, take "The Quill" along, and have your picture taken with it, and send it to us. Let's see where all "The Quill" can travel.
---