The Hancock-Henderson Quill, Inc.
---
La Harpe Lions Dedicate Community Shelter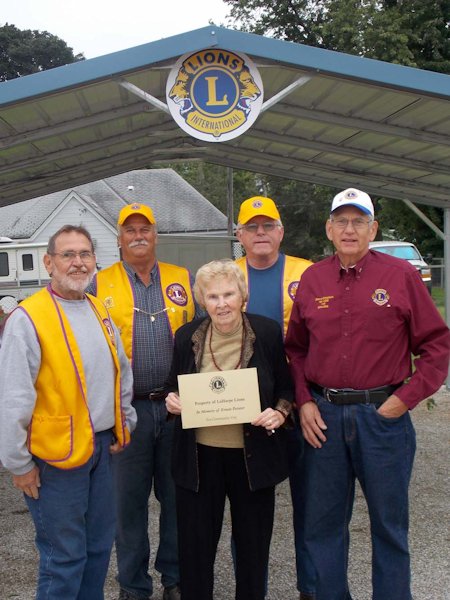 The La Harpe Lions dedicated a community shelter, located at R & D Foods, in memory of Ernest Painter.
This was made possible by money given to the Lions Club from the Ernie Painter Memorial.
Ernie was a past member of the La Harpe Lions and was club president in 1974 and 1980.
He was a well thought of community member and a supporter of La Harpe Lions Club.
The community shelter was erected for community use in his name.
The shelter was needed as the portable shelter has been gone for a few years. Any fundraiser event at R & D Foods was held outside.
The Lions presented a plaque to Pat Painter, Ernie's wife, in Ernie's memory, to be installed on the shelter.
---