The Hancock-Henderson Quill, Inc.
---
Racing Legend - Herb Fox, Dies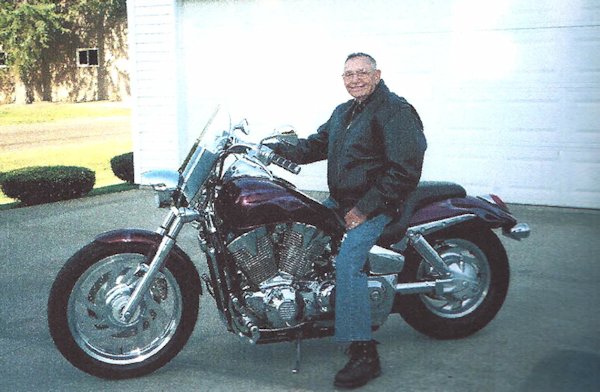 The obituary announcement has been received of one of La Harpe's racing legends, Herb Fox, who lost the battle against cancer last week.
Herb loved everything about cars-selling them, cleaning them and making them shine like none other, and he especially loved cars with plenty of power.
"Herbie" raced fast cars for many years to satisfy his need for speed. He began street racing as a teenager and continued his love of fast cars when he moved to La Harpe in 1962 to work for Fred Gibb Chevrolet.
Herb started his American Hot Rod Association (AHRA) racing career when the first ZL1 Camaro came to La Harpe. Herb's first Camaro, affectionately called "Little Hoss," would take him to many cities including Phoenix, New York City, Detroit and Chicago and help him win races across the nation.
In his first race with "Little Hoss," Herb defeated the two cars with the fastest qualifying times.
During the 1969 racing season, the race team traveled over 30,000 miles. Herb and the ZL1 Camaro "Little Hoss" were on the AHRA circuit from 1968 to 1971. Together they set 11 world records in an 11 month period.
Herb's racing career came to an end but not his love for the sport. Herb continued his love of speed through an appreciation of fast cars and motorcycles, and he extremely enjoyed the reunions where fellow race enthusiasts gathered to share stories and where many fans came from across the nation to meet one of La Harpe's and the nation's legends.
---