The Hancock-Henderson Quill, Inc.
---
Fall Time Fun
By Ryan Kienast, The Quill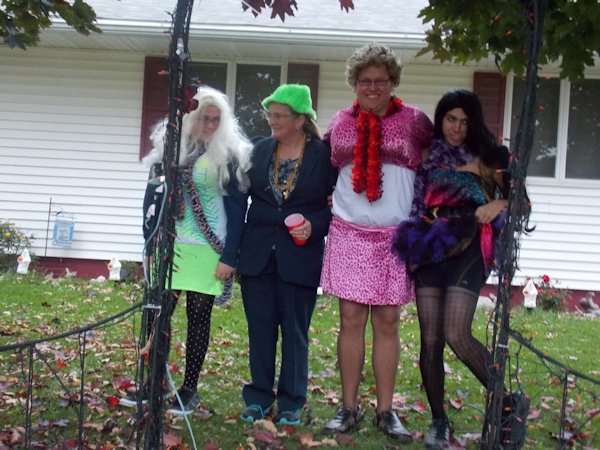 The month of October is coming to it's final two weeks. It is a great time of year and usually we're very busy with the La Harpe Haunted House.
This year we agreed to take a year off to attend other haunted houses in the area. We decided to have a Halloween Party, and everyone agreed, it was so much fun seeing everyone dressed up.
It was amazing to see three beautiful women show up at the party to liven things up a bit - "Hunterette", "Lanette" and "Ryanette" and their brother - old whats-his-name.
There was a lot of great food with many Halloween themed dishes. We included a hayrack ride, which was the second hayrack ride I had seen this weekend. There are, at least, one or two per weekend.
It's good to see people come together and have fun with family and friends. So many people have decorated around their homes and businesses this year and it looks really nice around our city of La Harpe.
Combined with the changing leaves on trees in the area full of beautiful colors, it reflects again, that La Harpe is a great place to live, winter, spring, summer or fall.
---