The Hancock-Henderson Quill, Inc.
---
Spoon River Valley Scenic Drive Fall Festival Was Cool But Fun
by Ryan Kienast, The Quill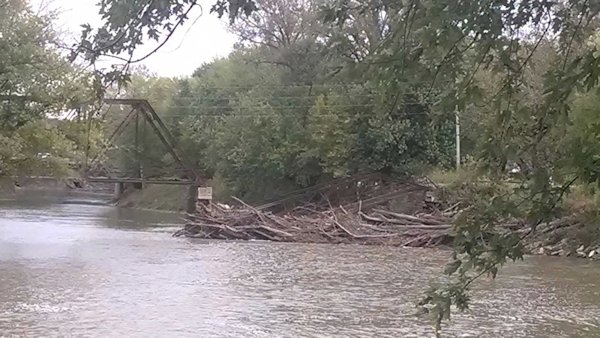 Christy and I and the family traveled on the Spoon River Valley Scenic Drive Fall Festival this past weekend. We always enjoy the drive, the beautiful sites and it is always nice to see what the crafters have made.
It was a very cold Saturday this year, but it was still a lot of fun.
I got my belly full which is my favorite favorite part and, of course, I had a great time.
This is the 47th year of the "Spoon River Drive" which is always the first two weekends in October. Our tradition is always to go the first Saturday and sometimes we go again on Sunday.
If you have never taken the drive, you should plan to go this weekend. But, better plan on bundling up for the drive!! It is going to be chilly!! And start early.
Three of our favorite towns to visit are Bernadotte, London Mills and Farmington.
Farm King is selling a book about the Spoon River Valley Scenic Drive Fall Festival if you would like to read more on it. The "Spoon River Drive" covers over 100 miles in Fulton County.
The historic bridge on former IL 2 at Bernadotte, originally built in 1846 as a covered wood structure and then replaced by the county in 1915 after it was damaged from an ice jam, collapsed again in March into the Spoon River due to an apparent ice jam. The bridge saw the arrival of Camp Ellis and from 1943-45, 2,672 German prisoners were held there and soldiers were trained at Camp Ellis before heading off to war. The bridge was closed to the public in 1980. A local group wanted to restore it for pedestrian use, but its fate is now in limbo, according to reports.
---