The Hancock-Henderson Quill, Inc.
---
Take "The Quill" Along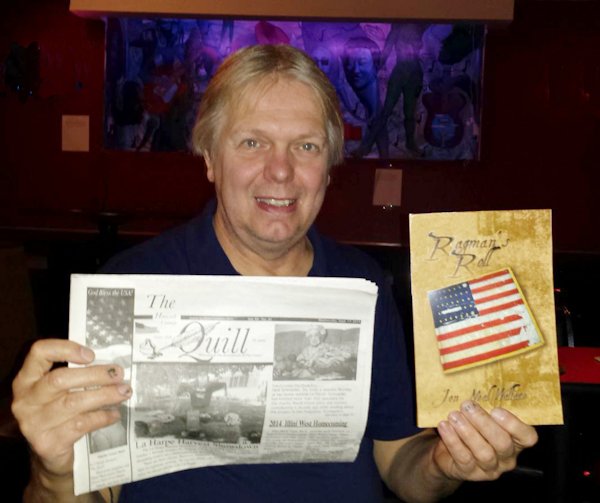 Jon Wallace of Burlington, IA took "The Quill" along to his first book signing. It was held in late September at "The Washington," in Burlington, a venue for live blues, jazz, rock, and country music. Several came to meet and visit with Jon, buy his book and get his autograph. His book, the "Ragman Roll" is a historical fiction about his ancestor Union General Lewis "Lew" Wallace during the Civil War. Besides a Union General, Wallace was an American lawyer, governor of the New Mexico Territory, politician, diplomat, and author from Indiana.
When you go on a trip, take "The Quill" along and have your picture taken with it and then send it to us. Let's see where all "The Quill" can travel!
---