The Hancock-Henderson Quill, Inc.
---
Meet Your Neighbor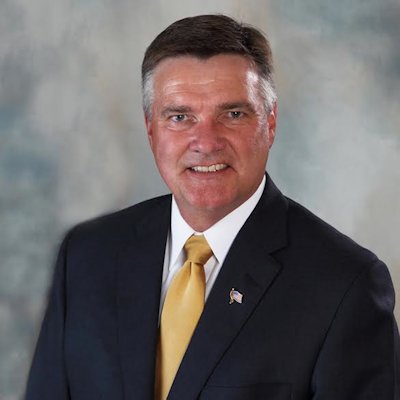 Meet your neighbor and candidate for State Representative for the 94th district Randy Frese of Paloma, Illinois.
Randy was born on December 23, 1958 in Adams County. He was raised on a farm in rural Paloma.
He is the son of the late Delmer and Laurine Frese, both farmers. Randy is the grandson of Herman Rossmiller, who also farmed the family farm.
He is the youngest of nine children. Randy s brother, Mike Frese, was killed in action in Vietnam in May of 1970. Randy was 11 ½ when this happened and it left a deep impact on him.
Randy graduated from Camp Point Central High school in 1977 and from Western Illinois University in 1981 with a Bachelor s of Science Degree in Agriculture.
He married his high school sweetheart, Ronda, on June 18, 1983. Ronda also grew up in Adams County. Randy and Ronda have been married for 30 years.
Ronda teaches at Camp Point Central High School. They have three children. The oldest Laura is 27, and is employed at Midwest Dairy Association. Jana is 24 and is a student at the University of Central Missouri, working on her Master s degree. The youngest, Sara is 20. She is a sophomore at St. Louis University.
Randy has been self-employed most of his life. He and his wife operated Frese s Video, Inc. from 1985 until they sold the business in 2004. He was elected as the Adams County Circuit Clerk from 2004 to 2012. He has also served as President of Illinois Association of Court Clerks, and was elected as a township trustee for Honeycreek Township.
Randy s favorite vacations include going to Mt. Rushmore in South Dakota and going to Salzburg, Austria on the Sound of Music Tour.
In his spare time, Randy enjoys reading, coin collecting, hunting and loves to golf. He is a member of the Adams County Farm Bureau, Quincy Exchange Club, and is a past member of Adams County Fair Board. Randy and Ronda are members of St. Thomas Church in Camp Point.
Randy is running for State Representative because he has three daughters he wants the best future for. He says, We are mortgaging our kids future by accumulating so much debt. We need jobs in Illinois. Randy considers himself Conservative, Pro-Life, Pro-Family, Pro-Business, and Pro Second Amendment.
Randy would appreciate your vote in the March 18th Primary Election.
---