The Hancock-Henderson Quill, Inc.
---
Take the Quill Along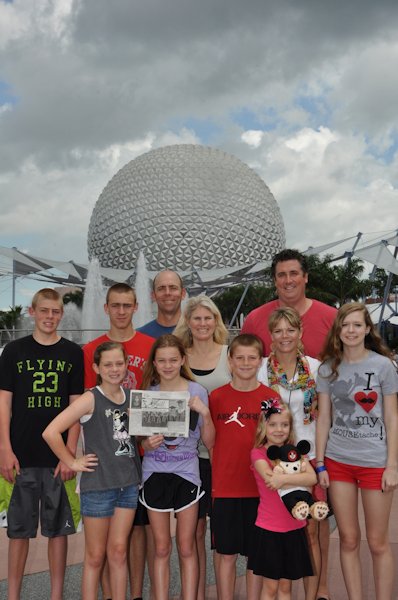 Yes they did it! Damon and Troy Andrews' families took "the Quill" along to their annual trip to Disney World, Orlando, Florida where they always have a super time. It's a favorite place for Troy's 4 Jaynes so they are now lifetimes members. Troy's wife Erica Jayne is a trip organizer for Disney. From back left is Caleb and Josh, their parents Damon and Kellee Andrews of Urbandale, IA; Troy and wife Erica Jayne of Broken Arrow, OK and their daughter Noah Jayne. In front is Sydney Jayne with Emalee holding the Quill and Nathan with Sophia Jayne.
When you go on a trip, take "The Quill" along and have your picture taken with it and then send it to us. Let's see where all "The Quill" can travel.
---