The Hancock-Henderson Quill, Inc.
---
Randy Bigger To Be Inducted Into Illinois 4-H Foundation Hall Of Fame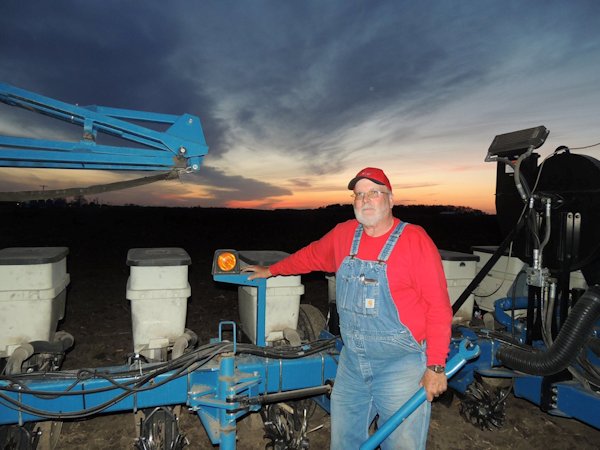 Randy Bigger has been selected as a "Class of 2014" inductee to the Illinois 4-H Hall of Fame.
The Illinois 4-H Foundation honors extraordinary 4-H alumni, volunteers, and former 4-H staff by recognizing them with the Hall of Fame Award.
Illinois 4-H Hall of Fame inductees have a track record of exemplary service to 4-H or outstanding career and community achievement and may be nominated by either county University of Illinois Extension staff or by the Illinois 4-H Foundation Board.
Randy was nominated by Henderson County Extension based on his 35+ years of serving Henderson County 4-H. For most of Henderson County's 57 Annual 4-H BBQs, Randy was the cook behind the delicious chicken served.
Once Randy started cooking for the 4-H BBQ, he missed not one year for thirty-five years.
Randy retired from grilling chicken at the 4-H BBQ in 2010, turning over the grill to his son Cody, but he came out of retirement this year to help once again.
Once a 4-H volunteer, always a 4-H volunteer.
During his own 4-H career as a youth, Randy was a member of the Media Clover Leaves 4-H Club from 1965-1973, earning Project Achievement Awards and County Project Honors. He showed Shorthorn cattle at several county fairs, as well as the Illinois State Fair.
In addition to volunteering his time and skill to Henderson County 4-H, Randy has a focus on promoting agriculture and operates Moose Creek Farms, a cow-calf and crop operation, with his wife Paula, and sons.
He is a family-oriented man, and loves to spend time with his grandchildren, as well as competing in tractor pulls as much as he can.
Randy and the winners from other Illinois counties will be recognized at the State Fair 4-H Family Event at the Illinois State Fair on Saturday, August 9 from 4-6 p.m. on the Director of Agriculture's lawn. 4-H families are welcome and encouraged to attend this event honoring the Illinois Hall of Fame winners, Family Spirit Award winners, Legacy of Leadership Scholars, and the Illinois 4-H Livestock Scholar.
Randy Bigger is in good company with previous 4-H Hall of Fame inductees from his area:
Catherine Burg (2005),
Curt Eisenmayer (2006),
Jill Leary (2012), and
Lisa Corzatt (2013).
---