The Hancock-Henderson Quill, Inc.
---
Sweeping Winds Brings Damage To The Little's Farm
by Christy Kienast, The Quill
On Monday night, June 30th a storm swept through the area with tenacious lightning, thunder, wind and rain. La Harpe and Blandinsville lost power for about 10 hours.
Don and Chris Little of 2815 East County Road 2500, rural La Harpe got a little more than just wind, lighting and thunder.
Around 9:30 p.m., they were watching television and rain started hitting the window hard and the wind picked up.
Donnie told Chris to go to the basement. The tornado hit shortly after. Chris said it happened so fast.
Then they looked outside and the machine shed was gone. The house was untouched but almost everything else on their property was in shambles.
Estimates on the damage for insurance purposes were being done on Tuesday morning.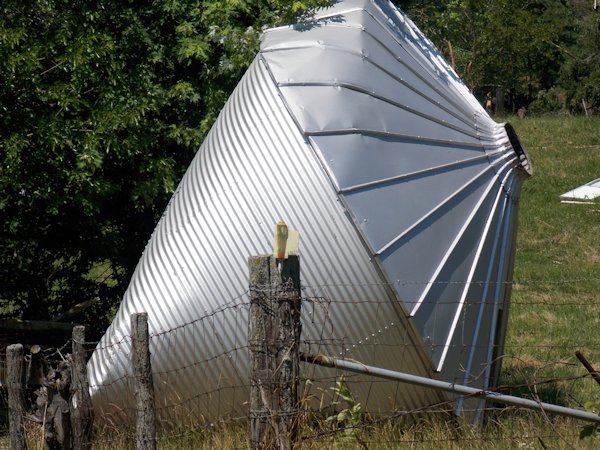 Corn crib that once stood on the property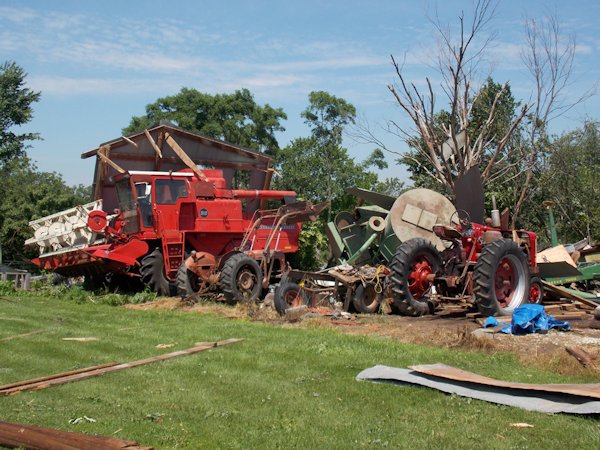 Items that were in the machine shed that once stood on the property of Don and Chris Little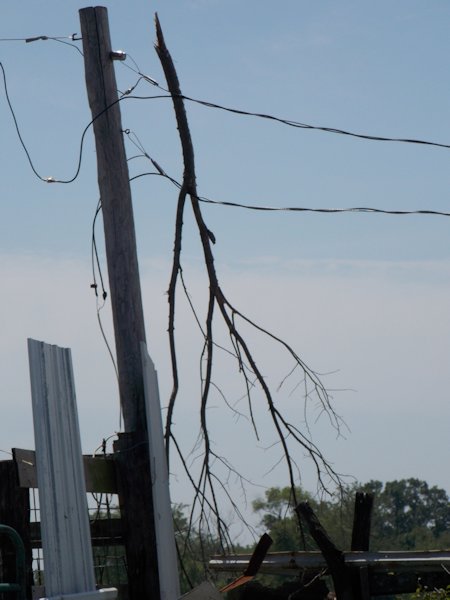 Tree branches in the power lines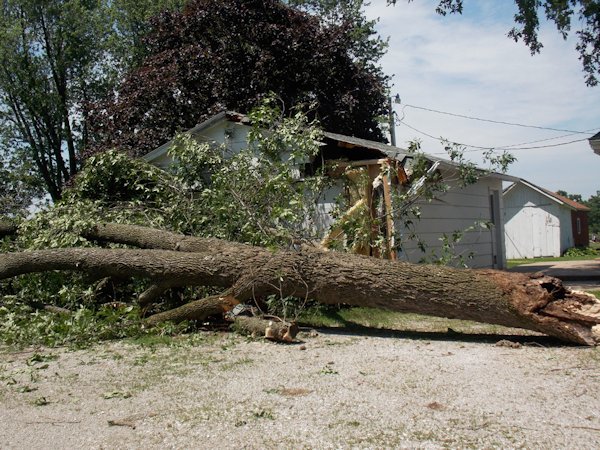 Tree that fell that was adjacent to the house and damage to the garage
---