The Hancock-Henderson Quill, Inc.
---
Meet Your Neighbor
By: Christy Kienast, The Quill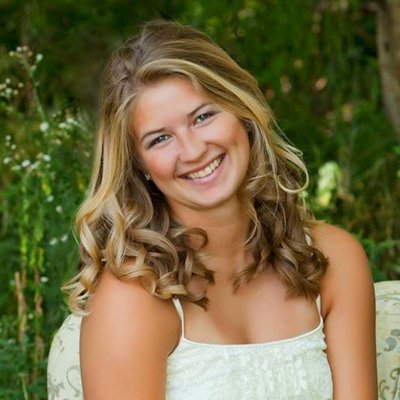 Meet your neighbor and Illini West Senior Elyce Trout of La Harpe.
Elyce was born on Christmas Eve 1995 at the McDonough District Hospital in Macomb, and has been raised in La Harpe her whole life.
Elyce is the daughter of Randy and Denise Trout.
Randy works at General Electric in Burlington, Iowa and
Denise is a first grade teacher at Richardson Elementary in Fort Madison, Iowa.
Eloyce has one brother, Aden, who is a freshman at Illini West.
She is the granddaughter of Roger and Carolyn Trout of Disco and of Jean and the late Terry Mershon of La Harpe.
Elyce has enjoyed playing volleyball, basketball and softball for the Chargers all four years of high school.
Elyce has received all-area team in basketball and softball and received 3rd team all-state in softball. So far, her Charger team has won a volleyball Regional tournament, and 2 back to back basketball Regional tournaments.
She and her Illini West Charger team recently won the Lady Tiger Basketball tournament in Beardstown and the Lady Panther Classic at Camp Point Central.
Elyce also serves as her Senior class treasurer, is a member of the National Honors Society, the Git-R-Done club, SADD, the Math Team, WYSE team, and the Key Club for 3 years.
During her spare time, she enjoys playing sports.
Elyce will graduate in May at Illini High School with her class of 2014.
While she plans to attend college, at this time she is undecided as to which college she will attend.
---