The Hancock-Henderson Quill, Inc.
---
Meet Your Neighbor
by Christy Kienast, The Quill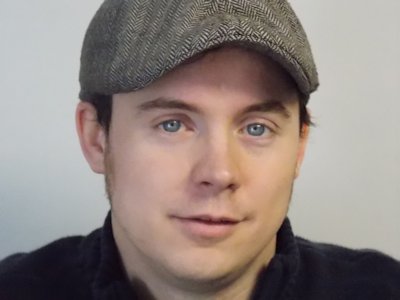 Meet your neighbor Dustin Berg of Carthage, who grew up on the family farm in Basco.
Dustin is the son of Myron Berg and Kelly Brown.
Myron is a retired farmer, Dustin says, we put Dad out to pasture. Kelly does home health work in Fort Madison, Iowa. Kelly lives in Wever, Iowa.
Dustin was born in 1986 at the Keokuk Hospital, Keokuk, Iowa.
He graduated from Southeastern High School in 2004 and from Spoon River College with an Associate s Degree and a Bachelor s degree from Western Illinois University in Philosophy.
He continues graduate work at Western in Rural Development.
He has two brothers, Jason and Chad.
Jason lives in Basco and has one daughter.
Chad lives in Virginia with his wife and daughter.
Dustin is the grandson of Jean and the late Julius Berg of Basco, the late Robert Stevenson, and Ursula and Jack Tate of Fort Madison, IA. Julius was a farmer, an implement dealer, and a seed salesman.
Jean was a nurse and homemaker. Robert was in the Army and worked for the Army Corps of Engineers.
Dustin is the new Executive Director for Hancock County Economic Development Corporation, January was his first month on the job. It is his role to help cultivate every community in Hancock County
In the past he has worked for the City of Macomb Building and Zoning office as an intern and State Senator John Sullivan s Macomb office.
His favorite vacation memories were going on cross country road trips with his father. Dustin says that living everyday life is an accomplishment for everyone.
In his spare time, he enjoys reading books, civic involvement, having a good time and meeting new people.
He is a member of the Masonic Lodge in Macomb, but is looking to transfer to one in Hancock County.
Dustin says, I am really glad to move back to Hancock County. I wouldn t be the person I am today if it wasn t for the people here .
---