The Hancock-Henderson Quill, Inc.
---
Take "The Quill" Along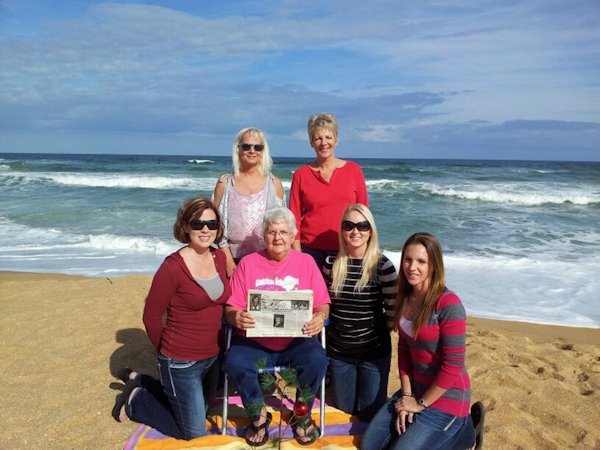 Joyce Meloan of Gladstone, took The Quill Along with her family to Flager Beach, Florida, Christmas Day 2013. Front left is Brooke Holford, Joyce Meloan, Shayna Perry, and Sarah Schulte. Joyce enjoyed spending 3 months with her daughter and two of her granddaughters in Palm Coast, Florida.
When you go on a trip, take "The Quill" along and have your picture taken with it and then send it to us. Let's see where all "The Quill" can travel.
---