The Hancock-Henderson Quill, Inc.
---
Meet Your Neighbor
by CHRISTY KIENAST, The Quill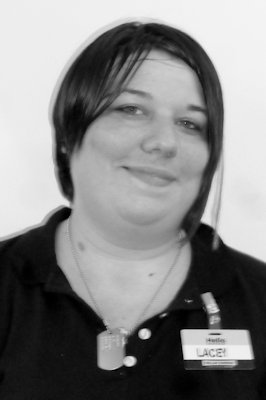 Meet your neighbor Lacey Shipman of Blandinsville.
Lacey is the daughter of Anita Tarter, of Norfork Arkansas who is an LPN at Calico Rock Hospital and Bud Tarter, deceased, who was a used car salesman, as well as a U.S. Marine Vietnam Veteran.
She was born in Kansas City, Kansas in 1991, and grew up in Norfork, Arkansas.
Lacey graduated from Norfork, Arkansas High School in 2009 and from Arkansas State University, Mountain Home in 2010.
She married Nathan Shipman on July 12, 2011. Nathan, 28 grew up in Blandinsville and is working at the Minit Stop in Blandinsville.
Lacey has two brothers and one sister. Chip Tarter lives in San Diego, California and is a Paramedic for the Swat Team.
Her brother, Eric, lives in Harrisville, Missouri and is the manager at Quick Lube.
Her sister Melissa Hudson lives in Gassville, Arkansas and is a code writer at home health.
Chip has two children, Blake, 19 and Logan, 14.
Eric has 3 children: Zack, 21, Leslie, 19 and Andrew, 17. Mellissa has a son Tristan Hayes, 8.
Lacey is working at the Dollar General in La Harpe and has been there for about a month and before that worked at the Game Portal in Mountain Home, Arkansas.
In her spare time Lacey enjoys playing video games, Larping, and hanging out with the Shipman Family.
---