The Hancock-Henderson Quill, Inc.
---
Meet Your Neighbor
by Ali Postle, The Quill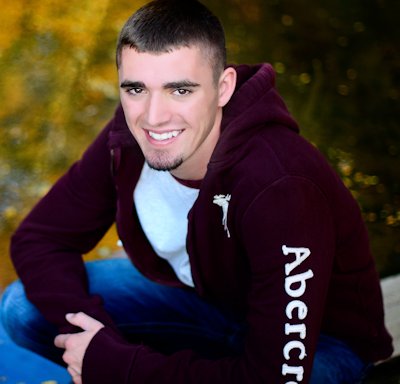 Meet Your Neighbor Kevin Burgus of Stronghurst who will be leaving for the U.S. Marine Corp on Sunday.
His family held a going-away party for Kevin this past Thursday at the MST Fire Station in Stronghurst where many family and friends attended to wish him all the best and to thank him for his choice in service our country.
Kevin was born on December 21, 1994 in Burlington, Iowa, the son of Lisa and Mark Burgus of Stronghurst. Lisa is a CNA at Roseville Rehabilitation and Health Care. Mark is retired from BNSF and has a hobby of fixing computers from his home. Kevin's grandmother is Darlene Smith, a resident of Oaklane Nursing & Rehab, his grandfather was the late A.J. Smith of Stronghurst.
Kevin has two siblings, Kayla and Kyle. Kayla is married to Charlie Smith and runs her own business, KS Photography. Charlie is a former Marine and now works for Continental Fire Sprinkler Company. They live in Burlington, Iowa.
Kyle attends WIU in Macomb and is studying Criminal Justice and lives in Macomb.
Kevin is engaged to Ali Postle, daughter of Scott and Tami Postle of Stronghurst. They plan to get married on July 12th of next year.
Kevin is a 2013 West Central High School graduate. He was a member of the Youth Coalition, played basketball and football all four years of high school, and was a member of the National Honor Society. He is an Eagle Scout and a member of the Stronghurst Christian Church.
He was employed throughout high school and this summer by the West Burlington Pool as a lifeguard, and also at Burlington Hyvee working in produce. He recently left both his jobs due to his departure for the United States Marine Corps on Sunday morning.
He made the brave decision to join the Marines "to be part of something important." He wanted to make a difference in his life and saw the Marines could do that for him.
Kevin will be gone for the next 3 months in San Diego for his 13 weeks of Marine Corps boot camp.
After his graduation he will return home for 10 days and then leave again for training in the Carolinas to pursue his job as a Combat Engineer in the Marines.
He appreciates all the thoughts and prayers from the local community and will be excited to visit home when he is finished with boot camp!
---