The Hancock-Henderson Quill, Inc.
---
Tharp New Ag Loan Officer At Raritan State Bank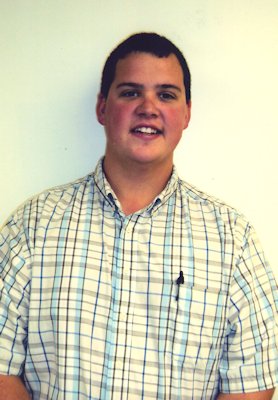 The officers and staff at Raritan State Bank are pleased to announce that Thad Tharp of Roseville, has joined the staff as an ag loan officer.
Thad is the son of Melody Tharp, nephew of Harry Bycroft and a grandson of Harold and Pauline Bycroft, all of the Roseville area.
Thad's father is a farmer from Hodgenville, Kentucky.
The Bycroft family farmed on the Warren-Henderson County line near Smithshire until the 1980's.
Thad attended Ozark Christian College and then attended Western Illinois University in Macomb. He received his bachelor's degree in Agronomy and Animal Science in May 2011.
Thad worked at LiquiGrow while in college and was a salesman for them for 1 1/2 years following graduation.
He started Tharp Ag Service, a feed and agricultural supply store in the spring of 2010 and opened a retail location for the supply store in the spring of 2012.
Thad also has a small cow herd of Angus/Simi cross cows that he manages in the area.
Please stop by the bank and see Thad. He looks forward to helping current and new customers reach their financial goals.
---