The Hancock-Henderson Quill, Inc.
---
Take "The Quill" Along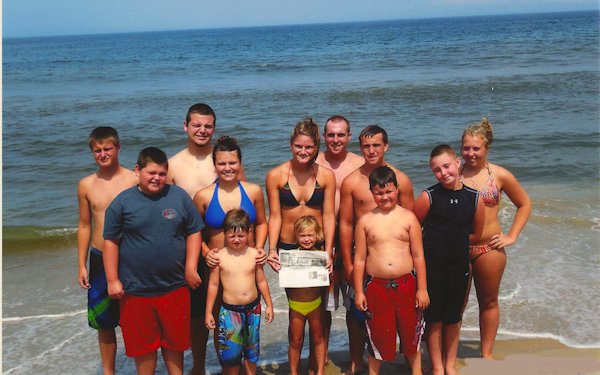 Mike and Jenny Wood and family, Jeff and Donna Hilten and family, Phil and Robyn Long and family, Dan and Jennifer Lafary and family, John and Jackie Hennenfent and family all traveled to the Outer Banks, North Carolina. Everyone had a great time site seeing, shopping, fishing, but most of all lounging and playing on the beach and enjoying the beautiful beach house! Pictured are Logan, Trey and Zach Wood, Katlyn Johnson, Sam, Sadie and Seth Hilten, Stephanie Ackermann, Carson and Reagan Long, Clay and Kyle Lafary. Not pictured Collin and Kaylynn Hennenfent. I'm sure everyone would agree that we cant wait to go back.
Whenever you go on a trip, take "The Quill" along, have your picture taken with it, and then send it to us. Let's see where all "The Quill" can travel.
---