The Hancock-Henderson Quill, Inc.

---
Meet Your Neighbor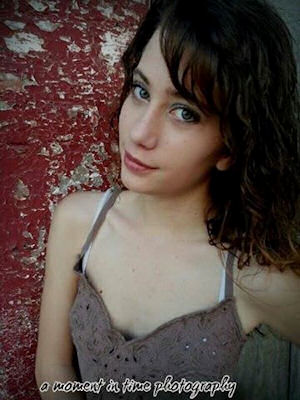 Meet your neighbor and Illini West Senior Hailey Markey of La Harpe.
Her full name is Hailey Dawn Markey and she was born in Peoria and raised in La Harpe.
Hailey is the daughter of Cassandra Burford and Chris Markey. Cassandra is a photographer,? and Chris works as a painter.
Hailey is blessed with 9 siblings. She is the granddaughter of Jennifer Topping of La Harpe who works in the home health care field. She has been employed at Hotel Nauvoo as a waitress for the last 7 months in Nauvoo. She had worked at the Pizza Hut before that.
Her favorite high school memory was having classes with Mr. Peel. During high school she was involved with the rhythm squad which she enjoyed.
One of Hailey's favorite things to do is to help people as much as she can. After she graduates from Illini West High School in Carthage in the spring of 2014, Hailey plans to attend Southeastern Community College.
---