The Hancock-Henderson Quill, Inc.
---
Meet your neighbor Montana Pence of Stronghurst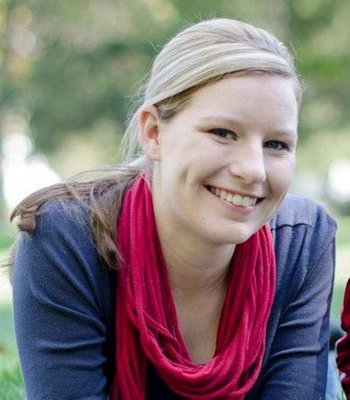 Montana is the daughter of Treasa Pence of Stronghurst and Ed and Stacey Pence of La Harpe. Treasa is the manager of Farm King in Monmouth and Ed works for Kelloggs Company and Stacey works Case in Burlington, IA.
Montana was born in September 1994 in Muscatine, Iowa and she moved to Stronghurst when she was one year old and has been there ever since.
She has two brothers and one sister. Older brother Travis Pence is married to Alicia (Phillips) Pence and they live in Biggsville. Travis is an auto body mechanic at Glassnovich Auto Body in Galesburg and Alicia is the Social Services Director for Oak Lane Nursing Home in Stronghurst. Travis and Alicia keep busy with their almost two year old son, Lucas.
Older sister, Lacey (Pence) Covert lives in La Harpe with her husband Brian. Lacey is a daycare provider and Brian works at Case. Brian and Lacey have three young children, Hayden, Tinley and Elliot.
Montana has one younger brother, Wyatt, who attends La Harpe Elementary school.
She is the granddaughter of David and Alice (Cox) Pence of La Harpe and the late Donald Carnes, Sr. and Rosada "Jane" (Feikert) Carnes. David was a farmer and Alice worked at Methode, Don owned a lawnmower repair shop and was a farmer and Jane was a stay at home mother.
Montana just graduated from West Central High School on May 19, 2013. She will be attending William Penn University in Oskaloosa, Iowa on a bowling scholarship. She will be perusing a degree in special education.
Currently, Montana is the activity aide at Oak Lane Nursing Home. She has been there for 2 months. Before this, she was a waitress at Country Fun and an office assistant at W.W. Transport in Burlington, Iowa.
She is currently the reining 2012 Miss Henderson County Fair Queen. She will be passing on her crown in July. She is also a member of the NHS and is Vice President of the West Central Student Council. She is a member of the Stronghurst Christian Church.
Montana's favorite memories include playing 10 cent Ski-Ball at the Lake of the Ozarks with Grandpa Carnes in the summer. She also enjoyed going on a float trip every summer to Blue Springs Ranch in Bourbon, Missouri with her Uncle Terry and Aunt Donna Painter along with the church bible study study group "Barneys Bunch".
Montana plans to make many memories this summer as she goes on her first cruise and sees the ocean for the first time.
Her hobbies include shopping, bowling and spending time with family and friends.
---