The Hancock-Henderson Quill, Inc.
---
Take "The Quill" Along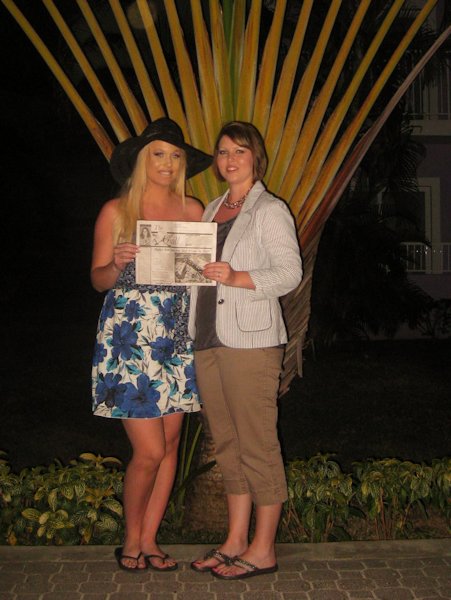 The Randy Plath family (Randy and Lori (Torrance) Plath of Burlington, IA; Lucas and Kimberly (Plath) Glasgow of Owatonna, MN; and Kristin Plath and Jordan Goldesberry of Springfield, IL) took "The Quill" along on a winter holiday week's vacation January 5-12, 2013 to Negril, Jamaica.
The vacation was planned in celebration of Kim and Kristin's educational accomplishments, as they both graduated in December. Kim graduated from Saint Louis University with a Master's of Science in Nursing and will be working at the Mayo Clinic Health System in Owatonna as a Family Nurse Practitioner. Kristin graduated from University of Illinois in Springfield with a Bachelor's of Science in Biology. Kristin will be continuing her education at St. John's School of Clinical Laboratory Science in Springfield in July.
When you go on a trip, take "The Quill" along and have your picture taken with it and then send it to us. Let's see where all "The Quill" can travel.
---