The Hancock-Henderson Quill, Inc.
---
Take "The Quill" Along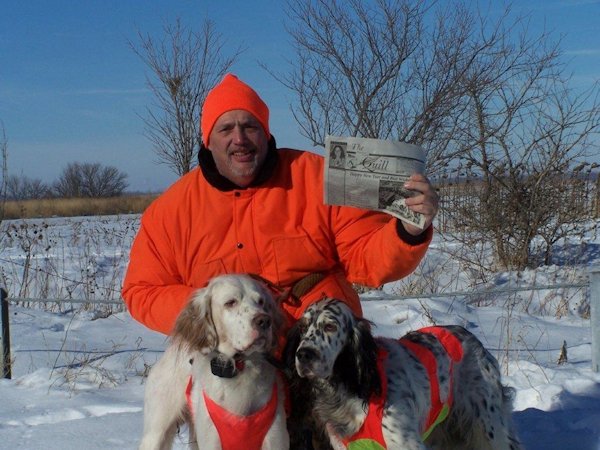 On January 3, Jeff Myers, Scott Gillis, English Setters (Jesse and Remington), loaded up and headed toward northwest Iowa and "Took The Quill Along". They hunted around Emmettsburg, and Spencer, Iowa on Friday and Saturday. They also stopped at a public shooting range outside of Spencer and shot one of Scott's handguns. Then they traveled to Sioux City, Iowa and hunted there for a day. They only saw hen pheasants while hunting which you are not allowed to shot. It was cold and the snow was deep, but, a good time was had! The English Setters are owned by Scott and Shelley Gillis. Scott's parents are Robert E. Gillis and Dixie (Dowell) Gillis.
When you go on a trip, take "The Quill" along and have your picture taken with it and then send it to us. Let's see where all "The Quill" can travel.
---