The Hancock-Henderson Quill, Inc.
---
Meet Your Neighbor
by: Christy Kienast-The Quill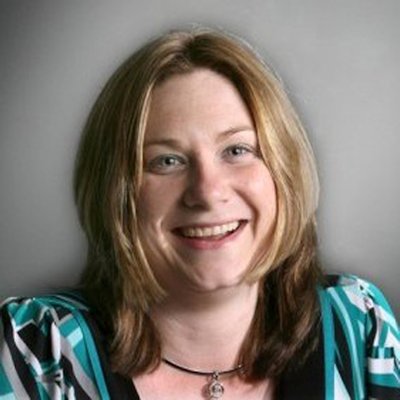 Meet your neighbor Kim Orth of Nauvoo.
Kim is the daughter of Brenda and Kelly Logan of Nauvoo, who are the owners of Baxter's Vineyards and Kelly drives a truck for Wal-Mart, Inc. She is the granddaughter of Mary Eleanor Baxter Logan of Nauvoo, a retired school teacher, and Julia Hanley Pezley of Nauvoo, and she retired from Sheller Globe.
Kim was raised in Nauvoo and graduated from Nauvoo-Colusa High school in 1999. She attended Indian Hills Community College and got her AA in May 2001 and attended University of Iowa and got her BBA in May of 2003 in Finance emphasizing Accounting and management.
Kim married Jerry Orth on June 18, 2005. Jerry, 31, was raised in Dallas City and works at Baxter's Vineyards and is also self-employed. Kim and Jerry have one daughter, Annabelle who is 2.
Kim currently holds multiple positions. She is presently the Nauvoo Tourism Office Director since May 1, 2012, business manager at Baxter's Vineyards & Winery since January 1, 2008 and co-manages the Nauvoo Grand Bed & Breakfast since June 1, 2009.
Her past employment includes Adjunct Instructor at Carl Sandburg College in Carthage from August 2008 to December 2011, Accounts Receivable Technician at the Department of Veterans Affairs Medical Center, in Iowa City, Iowa from May 2003 to May 2008, a Data Entry clerk at the University of Iowa College of Medicine, Office of Statewide Clinical Education Programs from December 2001 to May 2003, and Secretary/Assistant to Barbara J. Coeur, RN, FNP at the Nauvoo Medical Clinic from September 1996- May 2001.
Kim's favorite vacation memory is her and Jerry's honeymoon in Cozumel, Mexico.
She is very community minded and busy with several groups including the Nauvoo Betterment Association, and the Nauvoo Grape Festival Association. She is the Nauvoo Township Clerk, a Nauvoo Historical Society Member, the Iowa Women Investing for the Future Secretary, Hancock County Entrepreneurship co-chair, Untold Nauvoo Stories Organizer, Nauvoo Chamber of Commerce Vice-President and Hancock County Hometown Teams co-chair.
---