The Hancock-Henderson Quill, Inc.
---
Meet Your Neighbor
by: Christy Kienast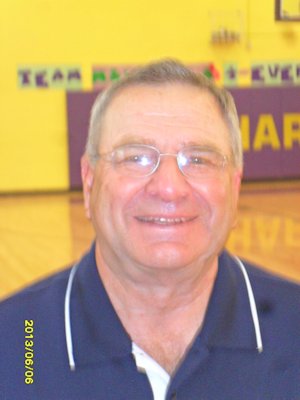 Meet your neighbor, Rich Meyer of Quincy.
Rich was born in Adams County in 1946.
He attended schools in Quincy and graduated from Liberty High School in 1964 and from Quincy University in 1972 with a bachelor's degree.
Rich went on to earn his Master's degree from Western Illinois University in Macomb.
Rich has been married to his wife, Linda for 43 years. They have 3 children. Krisi, who has attended Culver Stockton College and Florida State. Craig who attended University of Missouri and Alex who attends the University of St Mary's in San Antonio, Texas.
Rich is a retired educator and coach. He is currently the head volleyball coach at Quincy Notre Dame. He has coached Central, Barry, Western and Culver Stockton College.
He is a Vietnam Veteran serving for 4 years in the Marine Corps. In his spare time, he is a coin collector.
Rich has coached for 40 years and volleyball for 30 years. In 2011, Rich and his team at Quincy-Notre Dame won the state tournament.
In 2003 and 2004, won the 8th grade AA State tournament and in 2007 he was inducted in to the Illlinois Coaches Hall of Fame for Softball.
---