The Hancock-Henderson Quill, Inc.
---
Walk for ALS, A Success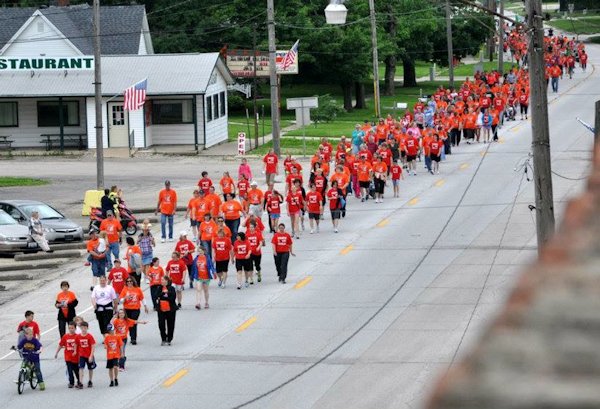 "Walk With Me" in the Fight Against ALS
The local "Walk With Me" was a success that helps in the fight against ALS . It was held in La Harpe on Saturday, June 1, 2013 with approximately 375 participants.
ALS (Amyotrophic lateral sclerosis) - also referred to as Lou Gehrig's disease in the United States - is a debilitating disease with varied etiology characterized by rapidly progressive weakness, muscle atrophy and fasciculations, muscle spasticity, difficulty speaking (dysarthria), difficulty swallowing (dysphagia), and difficulty breathing (dyspnea). ALS is the most common of the five motor neuron diseases.
-photo by Mark Finch, for The Quill
---