The Hancock-Henderson Quill, Inc.

---
Meet Your Neighbor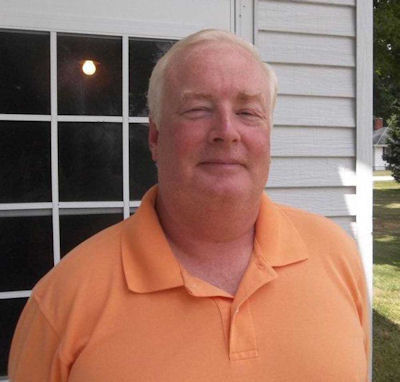 Meet your neighbor Steve Giertz. He was born in Champaign, near Bellflower in the southeast corner of McLean County.
His parents are Marion and Erma Giertz and they raise corn and soybeans, cattle and hogs on the same farm where Steve grew up.
He has one grandmother, ninety-nine years old, who lives in an extended living home in Mahomet.
Steve enjoyed school and played baseball and basketball and was active in 4-H and Future Farmers of America. In high school he showed livestock and developed his skills at judging the livestock.
He graduated from Bellflower High School in 1980 and was recruited to attend Blackhawk East in Kewanee where he joined their College Judging Team. Steve received more than an education because with that team he travelled to the East Coast, West Coast, Texas and all over the country.
After graduation from Blackhawk he moved closer to home, the University of Illinois at Champaign where he also did livestock judging: meat-carcass judging in his junior year and all livestock in his senior year. All livestock included bovine, swine, equine and ovine (cows, pigs, horses and sheep). He graduated in 1984 with a Bachelor of Animal Science Degree.
He then accepted the management position of a farm near Granville and was there for five years.
Steve has one brother, Greg (Stephanie) who lives in New Windsor. They became partners in 1989 and purchased the farm in Henderson County on Route 34 east of Biggsville. They have a confinement swine facility there. Steve met his wife, Michelle, in 1990 through a mutual friend in Burlington, IA. Michelle is from Burlington, IA, but had a teaching position in Des Moines, IA at the time.
After they met, she was able to relocate when she secured a job with the Burlington Community School District, where she is beginning her 22nd year.
Steve and Michelle were married in 1991 and live on that farm east of Biggsville. They have raised their three sons there: Jacob is 21 and will be a senior at Monmouth College this fall majoring in business. He is an intern at Big River Resources in West Burlington, IA.
Lucas, 19, is a sophomore at Carl Sandburg College in Galesburg and is playing on their baseball team.
Andrew is a Senior at Burlington Notre Dame High School.
All the boys have played ball through their school years and Steve and Michelle have enjoyed keeping up with all their activities. They have also showed calves and hogs at the Henderson County Fair and the Illinois State Fair so their summers have been very busy. They have enjoyed vacations in Cancun, Mexico for fifteen years and are finding it harder to get away since the boys are getting older and busier.
Steve recently had an anniversary - it has been a year on June 25th that Steve suffered an accident while helping with the construction of the grain bins east of his house.
As a result of some bin panels falling on his legs, one leg had to be amputated and the other was severely injured. He has spent the year with surgeries and rehabilitation and still is very thankful to God for the blessings he has received since then. They missed their vacation to Cancun last year, but are looking forward to going this August.
Steve is a member of the Board of Directors of Big River Resources and a past director of the State of Illinois Pork Producers. Steve and Michelle recently attended a Pork Producer meeting in Wisconsin as he is still a member of I.P.P. He served as president of the Notre Dame School Board for three years and is presently a new member of the board of the Notre Dame Foundation.
He is retired from the Warren-Henderson County Farm Bureau Board and the Riverland F. S. Board.
Last December their chocolate Labrador retriever, Coco died at the age of 11. They miss Coco and the family is considering getting a puppy to fill that void. They love Labradors, but are thinking about a smaller dog, maybe a blue heeler or Australian shepherd.
Their family attends the Catholic Church in Burlington, IA.
---