The Hancock-Henderson Quill, Inc.

---
Meet Your Neighbor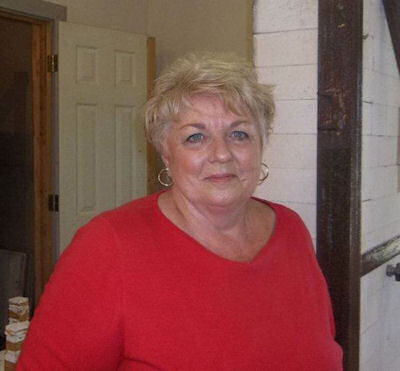 Meet your neighbor Linda Sickmon. She was born the oldest of five children in Springfield, Missouri.
Her family moved to California when she was nine or ten years old. Being from a large family, extra spending money had to be earned.
Linda worked at several of the usual part time jobs: babysitting, retail business, and ironing. Ironing is not something kids want to do these days for sure, but it is a way to make money!
In 1962 she graduated from high school in San Bernardino, California. After graduation Linda received a scholarship to beauty school, which is what she wanted to do. She graduated and went to work for two salons in California before moving to Monmouth.
She met her husband Bob in San Bernardino. They were married there and moved to Monmouth where he grew up, after three years, They felt it would be a better place to raise their family.
Linda and Bob were never able to have children in the following years, but they did enjoy everyone else's children. Bob's ancestors were early settlers of Warren County.
Linda said it was quite an adjustment for her when they moved to Illinois. Her parents from California sent her care packages containing hot sauce and tortillas because none were to be found in those days in this area. She also found the winters not as much fun:..
First when they moved to Monmouth, she worked at the Warren Achievement School then put her skills to work at the LaTienda Salon. She then opened the Hairdresser Salon on north eleventh street in Monmouth with Chris Way-Moore. She retired in 1991 to pursue another long time interest.
Working just didn't allow time for this. Making pottery, molding things out of clay fascinated Linda. She started by taking an adult class at Carl Sandburg College in Galesburg, then went to Monmouth College attending a class sponsored by the Buchanan Center for Arts for eight or nine years.
She felt fortunate to have Cheryl Meeker for her teacher and mentor. She eventually started a studio in their home on route 164 in rural Biggsville.
Bob and Bill Slater built a gas car kiln to fire the green ware, and they built the studio. She loves the clay:. its smell and texture and the wonder of how you can create an idea into a reality.
She loves the everyday ritual of using the vessels she has made or someone else has made by hand. It is very fulfilling to be able to create a form that functions properly and is pleasant for people to use in their lives.
From the soft clay to the finished creation, the process is complete to Linda as a potter. She says it is a hobby but she is very serious about seeing quality as the end product.
Linda has studied with many wonderful teachers through the years and has travelled to workshops and never wants to stop learning more:Scottsdale and Phoenix, Arizona have many high end galleries and pottery shows that she enjoys.
Carol Tenold from Monmouth has shared her love and passion and they have worked and studied together for many years.
Linda and Bob have always loved to travel. They spent two summers in Moab, Utah working for Western River Expeditions on the Colorado river just south of the Arches National Park.
Bob ran the warehouse and Linda baked cookies to send on the river trips, and she took care of the equipment rental and anything else that needed doing! Bob prefers the back roads, rocks and hills and she's more of a city girl, restaurants and galleries. But, she says, they manage to work it out so they both get what they want!
In the future they plan more travel and make more pottery as long as they're able.
They have had many rescue pets through the years and they have one cat now who just showed up, cold and hungry and needing a home. "Missy-Priss" is now in charge!
---