The Hancock-Henderson Quill, Inc.
---
La Harpe Summerfest 2013...Full Of Fun and Entertainment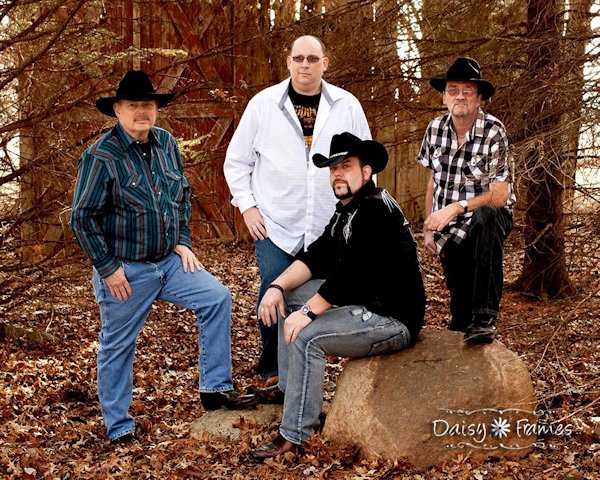 La Harpe's annual Summerfest celebration will be held on July 24th- 28th, with nightly dinners, entertainment and kids games including the 36th Annual Lions Club Frog Jumping contest and the 37th annual Lions Club Turtle Races.
This year's the festivities salute the La Harpe- Davier Health Care Center in its 35th year of operation.
The fun begins on Wednesday night with a BBQ beef dinner served by the La Harpe American Legion and entertainment by the family group "The Tinders".
Wednesday-The Tinders
The Tinders consist of Paul Tinder on bass, wife Ethel, on piano, son Dick, on drums, sister Sharon, who sings lead and background vocals and a brother, Tommy, who plays guitar, sings lead as well as background vocals. John and Amanda Hemsworth (husband and wife) became a part of the family band in 2006. John plays rhythm guitar, mandolin, and sings vocals, along with Amanda singing vocals.
The group has played together in several nursing homes, churches and benefits all over the Tri-state area. In their words, "We love the Lord and enjoy singing songs of praise to Him and about Him wherever we can."
The Tinders will be performing at Summerfest on Wednesday, July 24th from 7:30 p.m. -9:30 p.m. in the city park.
Thursday - Onstage Band.
The fun continues on Thursday night with a delicious fried fish supper served by the La Harpe Volunteer Fire Department beginning at 4:30 and the Lions club Frog Jumping contest starting at 6:30 p.m.
Thursday nights entertainment is the Onstage Band. They have appeared at La Harpe Summerfest on many occasions. They play a wide variety of music from country, to the top 40, to Elvis and much more.
Friday-Kross Kountry
On Friday, July 26th a free Lions Diabetic screening will be held at the Christian Church from 9:00 to 1:00 p.m. and from 11 a.m. to 1 p.m. at the First State Bank is the Customer Appreciation Picnic.
Friday evening a chicken dinner will be served by the La Harpe Masonic Lodge and pie and ice cream will be served by the Golden Rule club and local churches.
The 37th annual Lions Club Turtle Races will begin at 6:30 p.m. and following that the band, Kross Kountry will start at 7:30 p.m.
Kross Kountry is a band out of Southeast Iowa, playing the best in country and rock music in the area. They consist of: Denny, Jeff, Wes and Corry. They are one of the longest playing bands in the area and their fans are wide spread in the Tri-States.
Saturday-
Saturday is a fun-filled day beginning bright and early with the Carpenter's Crew breakfast beginning at 7 a.m. to 10 a.m. at the Masonic Lodge. The One Block kids race starts at 8:30 a.m. and the WCAZ kids games begin at 9:00 a.m.
Lunch will be served in the city park, by Girl Scout troops 5049/5051.
At 11:00 a.m. the Lions Club Parade begins and at noon the Pedal Tractor pull starts. The pedal tractor pull is for children 8 and under.
At 4:30 p.m. the 37th Annual Lions Club Pork chop BBQ supper starts. Pie and ice cream is also served tonight and the nights entertainment is Andy Avery.
Andy Avery is a local boy hailing from Burlington, Iowa and now lives in Lexington, Tennessee. Andy had been asked to sing for the 80's band "Journey" but turned it down because it would take time away for him to be a minister. Don't miss out on a great night of entertainment with Andy Avery.
The weeks festivities end on Sunday with the Golf Tournament at the La Harpe Golf Course and Hometown Harmonies at the La Harpe Christian Church.
Come out to La Harpe Summerfest and bring your lawn chairs for a week full of fun and entertainment.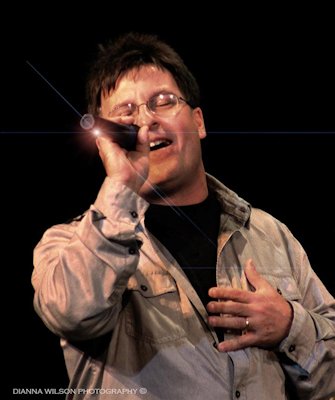 Adam "Andy" Avery lives in Lexington, TN, travels full time with his prison ministry and speaking in high schools. He was managed by Gene Simmons in the 80s.
He had a popular video on MTV in 1984. He toured with Bon Jovi, Kiss, Guns and Roses, Aerosmith and many others as their opening act in the band Smokehouse!!! He was also in Head East as he replaced John Schlit who is now a Christian artist.
Andy was caught up in the dangerous world of drugs and alcohol and went to rock star rehab many times and then got the opportunity of a lifetime.
"I sang one concert and ended up overdosing and lost my voice. My life got worse, and I ended up in prison losing my wife, my son and everything I owned.
"The good news is- it was a chance to start over... and that is what I did, and the only way was with Christ!!!
Andy now tours the country speaking, counseling for the NFL, and singing.
"God has given me my gift back and I offer it up to him!
"I am blessed beyond measure with my wife who has stuck by my side for 28 years, with our son who is 27 and we have 2 grandchildren!"
---