The Hancock-Henderson Quill, Inc.
---
Meet Your Neighbor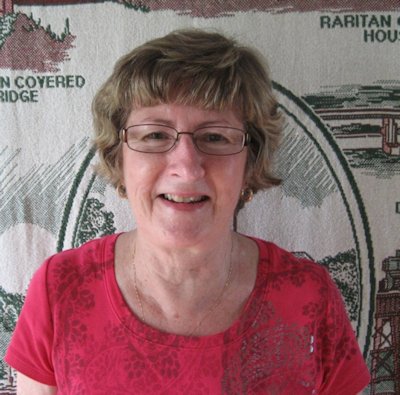 Meet your neighbor, Connie Hill.
Connie was born in Galesburg in 1941, just three months before the Japanese bombed Pearl Harbor, Hawaii.
She and her family moved to Northern California during World War II and both her parents worked in the shipyards. They were Jim and Lucille Smith.
Her father was a welder and his skills were much needed for manufacturing sea-worthy vessels. Her grandparents were Sam and Nellie Smith, Kirkwood and Harold and Eva Simonson from Monmouth.
Connie has two sisters: Penny in Washington and Linda in Florida, and one brother, Michael in Portland, Oregon. They moved back to Monmouth when Connie was eight years old and she finished school there, graduating from Monmouth High School in 1959. After graduation, she worked at Sylvania in Burlington, Iowa for seven years then changed careers totally.
She worked in hotels for eleven years. She was a night auditor, front desk manager, bookkeeper and a General Manager. She now works at the City Hall in Monmouth as the Administrative Assistant to the City Clerk and Account Manager.
She and her husband, Robert, were introduced by a mutual friend and were married on August 8, 1989 in Florida.
She has one step-son, Dan (April) Hill, rural route, Biggsville and two sons, Michael (Suann) Evans, Ames, Iowa and Jamie (Kristen) Evans, Burlington, Iowa. She and Robert have nine grandchildren, ages fifteen months to eighteen years.
Connie enjoys reading mysteries in her spare time and finds geneology-researching family history- very interesting. She has researched her family back to the 1600's and her grandfather's parents were from Northern Ireland.
After she and Robert had been married awhile they discovered that her father had been named after Jim Hill, who is Robert's great uncle.
Connie enjoys working outside in the yard and keeping it trimmed. She pushes and Robert rides!
She and her sisters enjoy a vacation every year. They recently took a trip to Graceland in Memphis, Tennessee and they have visited Portland, Chicago, Kentucky and several trips to Florida. One year the family all came back to Connies and they toured Springfield and all the historic sights.
Connie, being a graduate of Monmouth High School, is a member of the Lunchables. They are a group of eleven classmates who go to lunch every Friday. Some she went to school with through all twelve grades, but she graduated with all of them. The friendships that go back that far are the best! They have also travelled together. Connie has accompanied the group on two cruises to the Virgin Islands, Aruba, and Curacao, and to the Dominican Republic in the Carribean. There were also two trips to Texas that are really worth mentioning!
The Lunchables really do much more than LUNCH! All Connie can see in her future is RETIREMENT!! Then she will be able to spend more time with friends and family.
She is a member of the Biggsville United Presbyterian Church.
---