The Hancock-Henderson Quill, Inc.
---
Meet Your Neighbor
by Christy Kienast - The Quill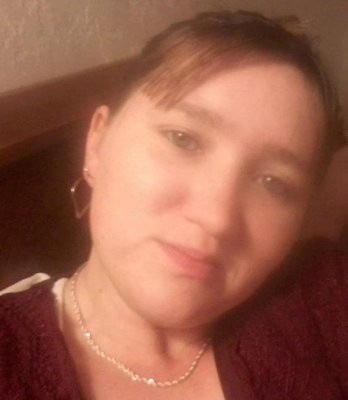 Meet your neighbor Ashley Whitmore of Ft. Madison, Iowa.
Ashley was born on October 15, 1983 in Monmouth, the daughter of Cheryl Rich of Manila, AR, who is moving back to La Harpe in July 2013.
Ashley's fiance, Adam Sparrow, 31, grew up in Keokuk, Iowa and presently works at Flint Cliff Manufacturing.
Ashley and Adam have four children. They are Gerald Johnson, 11, Sabrina Johnson, 9, Hayden Sparrow, 4 and Landen Sparrow, 2.
Ashley being the baby of the family, has two older sisters, Dianna and Michelle. Dianna is the manager at a Subway in Rock Island and Michelle works in Burlington, IA as a dietary aide.
She has 4 nieces, Cheyenne, Keona, Aekyra and Kim, one nephew, Corday, one great niece and a great nephew due in August.
Ashley is the granddaughter of the late Harold and Helen Mondorf of La Harpe and Evelyn and the late Roger Siens of Oquawka.
She attended the Alternative High School in Monmouth and graduated in 2005. She is currently a stay at home mommy.
She loves to spend time with her children in her spare time.
---