The Hancock-Henderson Quill, Inc.
---
Meet Your Neighbor LuAnn Meyer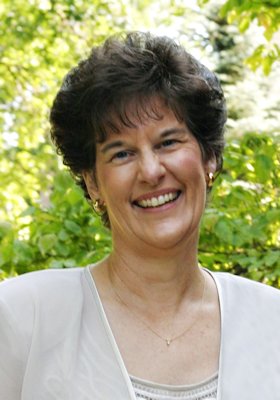 LuAnn Lumbeck Meyer was born July 1, 1953 in Burlington, Iowa. She is the daughter of Harold and Barbara Finch Lumbeck of Oquawka.
LuAnn has three siblings: Mark (Debbie) Lumbeck of Oquawka, Karen Edwards-Miller (Larry) of Washington, Iowa and Steven (Kristi) Lumbeck of Oquawka.
Her grandparents Donald and Mable Edmunds Finch from Illiopolis, Illinois and S.N. and Mary McOlgan Lumbeck of Oquawka, Illinois are all deceased.
LuAnn attended grades 1-8 in Oquawka. She went to Union High School and graduated in 1973. She also attended 1 1/2 years at Carl Sandburg College in Galesburg. While in high school she was active in marching band, concert band and chorus. She was also a member of the "Madrigal Singers". She performed in the musicals "Bye, Bye, Birdie", "Oklahoma" and played for "The Sound of Music". The musicals were under the direction of Mrs. Francis Riley. LuAnn first became interested in music at an early age when she began piano lessons from Ruth Thompson in Oquawka. In high school, she took organ lessons from Emily Fullerton in Keithsburg. She worked at Hamilton's Supermarket during high school as well.
LuAnn met her husband, Robert Meyer, while attending Union High School. They were married August 6, 1972 at Oquawka Methodist Church. They honeymooned at Walt Disney World in Florida and spent some time with her grandparents in Illiopolis.
Robert and LuAnn celebrated their 40th wedding anniversary last August with a family dinner at The Barnstormer. They have always lived in the Rozetta area and have four children: Tricia Wayland, Heather (Tadd) Zieglowsky, and twins, Jaime (Joe) Ballard and Jeremy (Billie) Meyer. They also have seven grandchildren: Robert (16) and Taylor (13) Wayland, Ethan (9), Caleb (7) and Mitchell (3) Zieglowsky, Michaela (5) Meyer and Adeline (20 months) Ballard.
LuAnn was a stay-at-home mom until 1989 when she started working at Union School District as an associate. She spent many years working with Bev Zielke in Kindergarten. When Union consolidated, she worked as a one-on-one in the elementary and pre-school. She retired in May of 2011 and enjoys helping out on the family farm. She enjoys knitting, sewing and reading.
She is a member of Rozetta Baptist Church, where she has played the piano and organ since the early 1980's. She has served on the Christian Education Board, helped with Vacation Bible School and has taught the 4 and 5 year-old Sunday School class.
Her husband, Robert, retired from Farmland Foods this spring. He had worked as a maintenance man for 23 years and now enjoys being home on the farm full-time and spending time with the grandkids.
They love vacationing in Estes Park at their family cabin and making trips to Walt Disney World with their sister and brother-in-law, John and Nancy Bentler.
They hope to take all seven grandchildren to Walt Disney World. Last June, they took their oldest two grandchildren for the first time. The family joke is, that by the time their youngest granddaughter, Adeline, is old enough to go, she will be pushing her "papa and momo' around in their wheelchairs throughout Walt Disney World.
LuAnn would like to visit the New England states as a future vacation spot.
---