The Hancock-Henderson Quill, Inc.
---
Meet Your Neighbor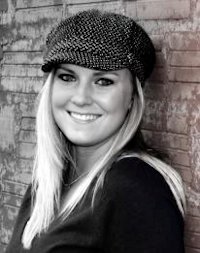 Meet your neighbor and Illini West Senior, Leanne Pettit of Carthage. Leanne was born on April 28, 1995 at Carthage Memorial hospital to James and Tara Pettit.
James works at Siemens and Tara works as a secretary for Hartzell, Tucker & Hartzell.
Leanne is the youngest of three children.
Her oldest brother, Jeffrey is 27 and is a pharmacist. He attended Drake University. Jeffrey lives in Des Moines, Iowa with his wife, Ashley and daughter, Sadie.
Her brother, Justin is 24 and he graduated from University of Illinois and is a civil engineer.
Leanne is the granddaughter of Dennis and Sharon Pettit and Jerry and Sharon Ideus.
In high school, she has been very active with extracurricular activities. She has participated in softball, volleyball, cheerleading, dance team, flags, band, Student council, Key Club, LOOP, Youth Leadership Academy and National Honor Society.
The most memorable moment of high school so far has been when the Illini West Football team went undefeated all season and won state in football in 2010. Leanne says, "It was awesome to see the boys talent in all their games and I loved how much everyone supported them."
She has maintained her 4.0 GPA throughout high school, has been chosen to be part of the school's math team every year, and this year Leanne was chosen as an Illinois State Scholar.
After high school, she plans to attend Drake University to become a pharmacist. She is also thinking about being a cheerleader during her college years as well
---