The Hancock-Henderson Quill, Inc.

---
Meet Your Neighbor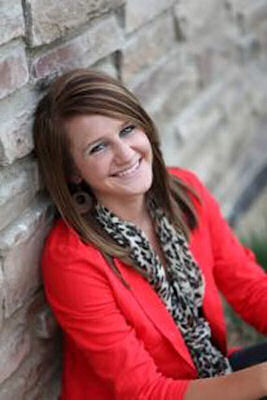 Meet your neighbor and Illini West senior Alyssa Willey of Carthage, and she is the daughter of Rusty and Stephanie Willey.
Rusty works for an accounting software company based in St. Louis and Stephanie works as an Outreach Educator in the Cancer Center at Blessing Hospital.
Alyssa was born on May 26, 1995 in Carthage. She has one sister, Bethany Willey, 21 who attends Southern Illinois University in Edwardsville and is obtaining a degree in Elementary Education.
In high school, Alyssa has been very busy. She is involved in Student Council, Key Club, SADD, National Honor Society, Marching/Band Concert, Cheerleading, Drama Club, Drum Major and Teen Court. When not in school, she loves to dance.
One of Alyssa's most memorable moments was this past November, when she was able to travel to New York City and perform in the Macy's Thanksgiving Day Parade. This opportunity was offered to captains of any cheerleading squad. Alyssa says, "It was an opportunity of a lifetime and she feels so lucky she had the chance to cheer in the famous Macy's Thanksgiving Day Parade and represent Illini West!" Her most memorable high school moment was Prom 2012. In high school Alyssa made the honor roll by having a 4.0 GPA all four years. She was selected to the National Honor Society, named Senior of the Month this year, and recently was named an Illinois State Scholar.
After high school, Alyssa plans to attend St. Ambrose University and obtain a Broadcast Journalism/Public Relations degree.
---